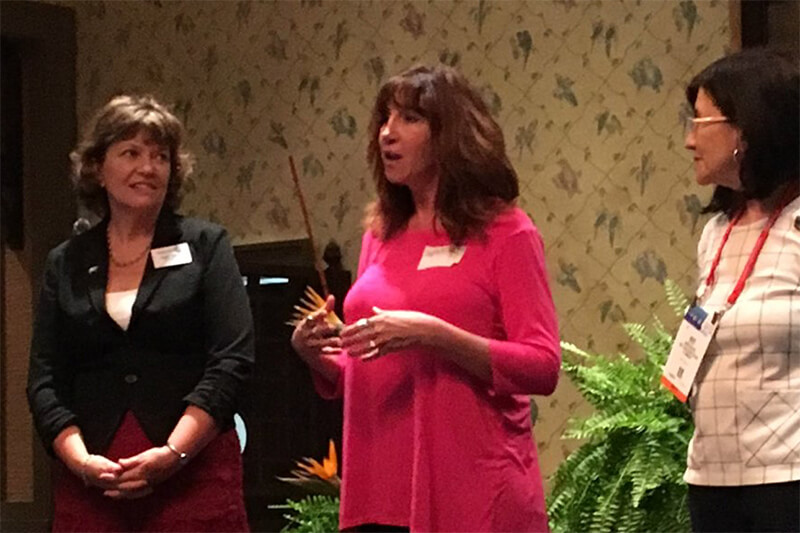 Paying it forward is important to Pam Vinje and the Small Screen Producer team. We strive to help build a more connected industry while empowering small businesses in the pool and spa industry to compete in the ever-changing digital marketplace. Through education, advocacy and charity, Small Screen Producer gives back to our industry and community.We are proud to partner with many of the top industry groups, associations, leading manufacturers and buying groups to help fellow industry professionals gain the skills, knowledge, and resources to enhance and grow their business. Pam has taught industry marketing best practices at:
The International Pool And Spa Expo
The Southwest Pool and Spa Show
The Mid America Pool, Spa & Outdoor Living Show
The Carecraft Annual Meeting
The National Plasterer's Council Annual Conference
APSP Chapter Meetings
Lonza Annual Dealers Meeting
Especially important to Pam is advocating for women in business. She co-organized, along with Lauren Stack, April Neilsen and Teri Wiltshire, SWIMN (Supporting Women Industry-Wide, Mentoring and Networking) which helps women in the Pool and Spa Industry foster effective business relationships through mentoring, networking and ongoing support.
Small Screen Producer also volunteers time, energy, and skills by designing and building a free website to one non-profit group each year.
We also donate resources to help provide swim lessons for moms and children in underprivileged neighborhoods. We believe in the importance of swimming as a means of physical fitness, boosting self-esteem and building stronger relationships.