SPOTTED: Upvotes AND Downvotes for Comments on Facebook App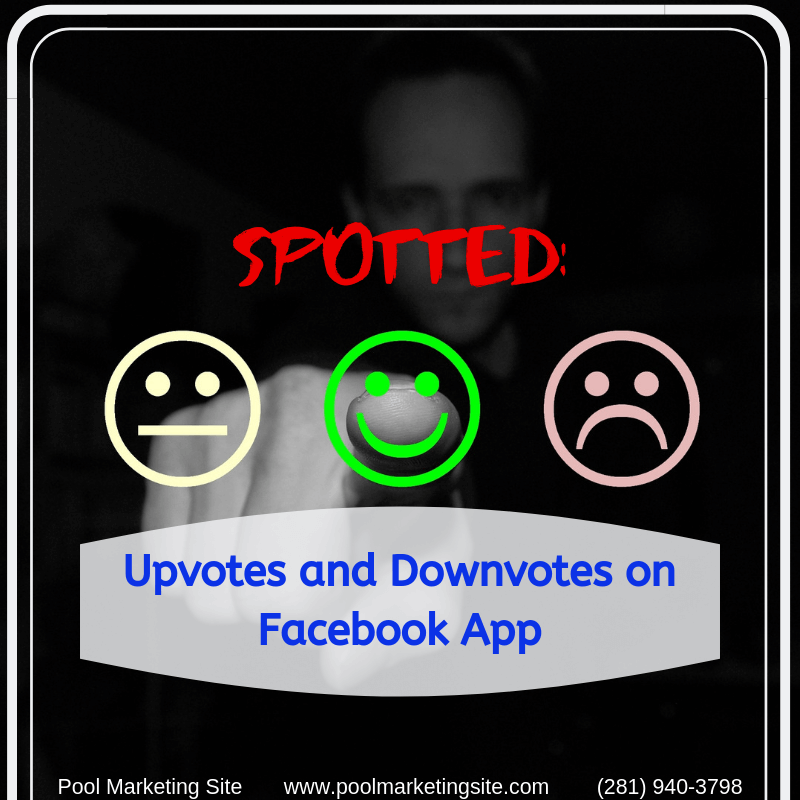 Late last week Android Facebook app users were in for a bit of a surprise.
The long rumored and much in-demand upvote and downvote buttons for comments were available to a select number of Facebook users.
The upvote and downvote buttons are part of Facebook's attempt to allow the online community to moderate itself. Users can "upvote" useful or thoughtful comments, and they can "downvote" irrelevant, rude or unhelpful comments.
How This Can Help Pool & Spa Companies
With this sort of design, comments with the most upvotes typically appear on top of all other comments. This means that leaving helpful or useful comments for Facebook users will get your pool & spa company a lot more exposure and help you become recognized as a leader both locally and globally.
Another benefit is that these votes willhelp your pool & spa company filter through and respond to comments. Meaningful comments are easier to find, while comments not worth your attention will land at the bottom.
While this functionality hasn't been publicly rolled out, its success on other platforms (like Reddit) make it a real possibility for all Facebook users.
How's Your Facebook Presence Looking?
Having a polished presence on social media goes a long way these days.
Don't have the time or the know-how? Pool Marketing Site has got you covered. Click here to find out more about our comprehensive Facebook and Instagram marketing packages, and call us today at (281) 940-3798 to schedule your free pool and spa marketing consultation!
About Small Screen Producer
Small Screen Producer is dedicated to create and optimize your company's total online presence. As a leading innovator of digital media marketing since 2008, we have the experience to capitalize on your unique strengths to help your business succeed. Our goal is to help you Position, Pursue, Promote, and Protect your business. We offer a complete line of digital marketing solutions to get this done. They include website design, Google Ad services, Facebook and Instagram Ad services ,website lead capture tools and automation, social media marketing, reputation management, technical services, , graphic design, video production and monthly service plans. We take your online marketing and advertising off your to-do list, so you can focus on your core business.
Contact us today to learn more about boosting your company's revenue through our four pillars of success that will Position, Pursue, Promote, and Protect your business.