5 Signs You Need a New Pool & Spa Company Logo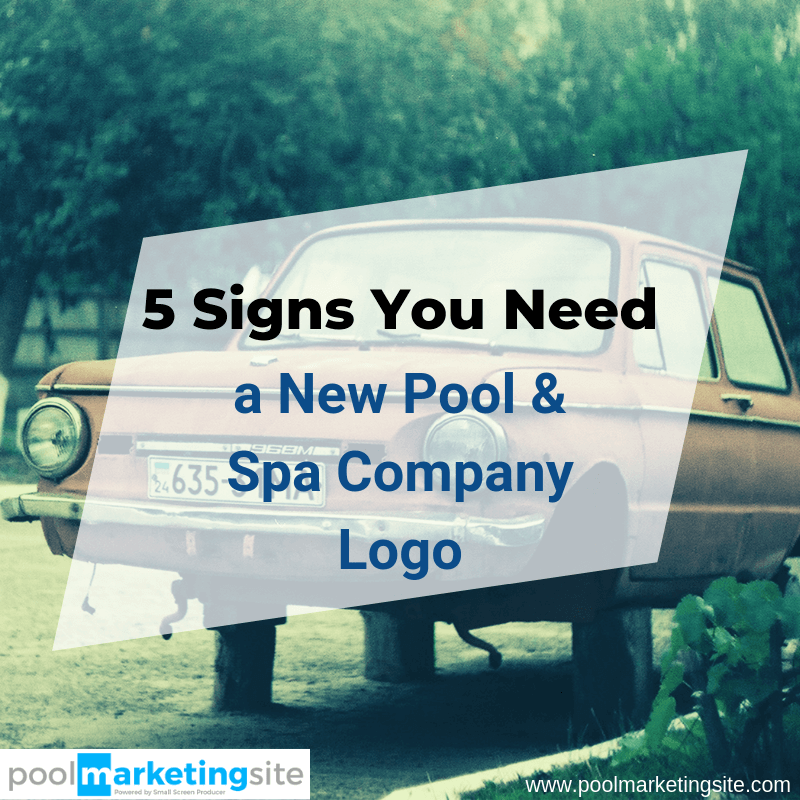 A powerful company logo is the starting point of your pool and spa company's branding. It is the first opportunity you have to share the vision of your business, and when done right, it will leave audiences with a positive impression of your brand.
It's no surprise, then, that 67 percent of small businesses will easily pay $500 for a quality company logo. Eighteen percent from the same survey said that they would pay upwards of $1,000 for a great logo.
Even if you already have a company logo, the fact of the matter is that a logo can't stay relevant forever. Some of the biggest and most successful companies like Coca-Cola, Microsoft and Starbucks have successfully undergone logo overhauls to keep up with the times.
Here are some clear signs it may be time to explore updating your pool and spa company logo:
1. It's Old
Trends come and go. The font, text, colors and gradients that were appealing 20 or 30 years ago may now be telling audiences that your company is old, dated, and irrelevant.
2. It's Complex
When print media was king, logos with a lot of gradient and detail worked well. In the digital world, however, such logos can be overbearing. Simplicity is key when it comes to online advertising.
3. Your Company Has Evolved
When you first opened up shop, installing inground gunite pools may have been your only business. If you've expanded into different areas like spas, luxury poolscapes or outdoor living, you want your logo to reflect that.
4. Someone Else Has a Similar Company Logo
It can happen! Even if the logo doesn't belong to someone in the pool and spa industry, your logo can become associated with the other unrelated company rather than your pool and spa business.
5. You Hate It
Perhaps the best reason to change your logo is if you flat out don't like it. If when looking at it you don't feel a sense of pride or if you're irritated by it, it's time for a change.
Explore Exciting New Company Logo Options with Pool Marketing Site
Get recognized with a fresh and fantastic logo produced by Pool Marketing Site! We work with our clients to ensure that your company message, products and offerings are easily conveyed with an attractive, high quality logo.
Contact us online or give us a call to chat about your options at (281) 940-3798.
About Small Screen Producer
Small Screen Producer is dedicated to create and optimize your company's total online presence. As a leading innovator of digital media marketing since 2008, we have the experience to capitalize on your unique strengths to help your business succeed. Our goal is to help you Position, Pursue, Promote, and Protect your business. We offer a complete line of digital marketing solutions to get this done. They include website design, Google Ad services, Facebook and Instagram Ad services ,website lead capture tools and automation, social media marketing, reputation management, technical services, , graphic design, video production and monthly service plans. We take your online marketing and advertising off your to-do list, so you can focus on your core business.
Contact us today to learn more about boosting your company's revenue through our four pillars of success that will Position, Pursue, Promote, and Protect your business.