How GIFs Can Help You Capture More Leads on Facebook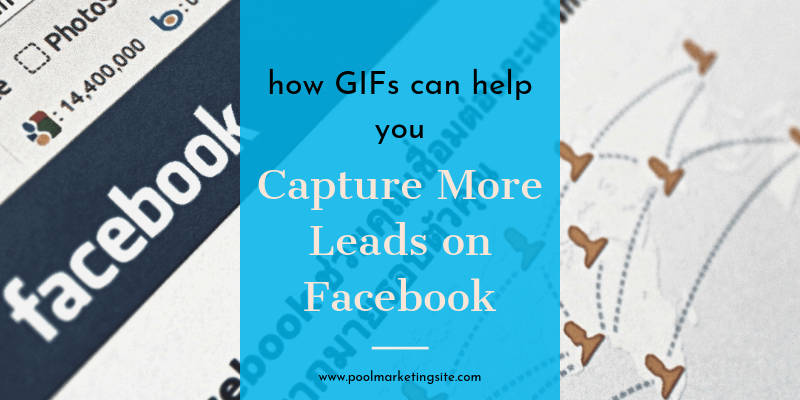 Since its introduction to the Internet back in the 1980s, the GIF (pronounced "gif" or "jif" depending on who you ask) has only continued to grow in popularity. These continuously looping animated images are typically quite short and repetitive, having a profound effect on a viewer.
Facebook began accepting GIF posts back in 2015. From that time, the network states that more than five million of these animations are being sent through Facebook Messenger on a daily basis.
So why are we so attracted to GIFs in the first place?
Why We Love GIFs
Apart from being fun and entertaining, GIFs are a welcomed addition to many Facebook marketing strategies for a variety of reasons, including:
They're easy to consume.

One quick glance and your audience understands your message.

They have personality.

GIFs are expressive and evoke emotion, making them more memorable.

They share your company's culture

. Using a GIF is a fun way to connect with audiences and tell them what you're about.

They're free!

Unlike Facebook Ads, it's free to post a GIF to your company Facebook page and in Messenger!
How GIFs Can Be Used as a Lead Capturing Tool on Facebook
GIFs are attractive, eye-catching and engaging. When used correctly, they receive a lot of comments, "Likes" and "Shares," and they have the potential of going viral!
Here are some ways you can use GIFs on Facebook to capture more leads:
Tell a Story
Quickly tell the tale behind your brand with a GIF! Alternatively, you can show off moving images of past projects and you can turn testimonials into a GIF.
Explain a Process
Many leads would rather receive short snippets of how-to information rather than commit to watching scrolling through a 10-minute long video. Take advantage of this and create GIFs for how-to's, step-by-step content, or in any situation where you are helping a viewer along with a process.
Display a Product
Another great way to use GIFs is to use them to give audiences a closer look at your product. GIFs are an opportunity to provide greater detail and motion to viewers, making it easier for you to draw in and capture leads with your products and services.
Show Off an Offer
Want to tell the world about a great deal or promotion you have going on? Consider transforming it into a GIF! Being as irresistible as they are, you're sure to attract more eyes (and more Shares) posting a GIF-format promo on Facebook.
Give a Sneak Peek
Sneak peeks are a great way to hook audiences. Whether it's a glimpse into a project, an upcoming product or any other type of big announcement, GIFs are a great way to tease and engage audiences.
To Say "Thank You"
Using GIFs to say "thank you" is a great way to build your reputation online. Customers love to feel appreciated, and audiences who aren't yet a customer enjoy them almost just as much. Saying "thank you" leaves a positive impression upon Facebook users and makes you a company they want to do business with.
A Quick Word of Caution
Unless the content you're using for your GIFs is your own, be cautious when using other peoples' GIFs online. Otherwise, you run the risk of sharing copyrighted work.
About Small Screen Producer
Small Screen Producer is dedicated to create and optimize your company's total online presence. As a leading innovator of digital media marketing since 2008, we have the experience to capitalize on your unique strengths to help your business succeed. Our goal is to help you Position, Pursue, Promote, and Protect your business. We offer a complete line of digital marketing solutions to get this done. They include website design, Google Ad services, Facebook and Instagram Ad services ,website lead capture tools and automation, social media marketing, reputation management, technical services, , graphic design, video production and monthly service plans. We take your online marketing and advertising off your to-do list, so you can focus on your core business.
Contact us today to learn more about boosting your company's revenue through our four pillars of success that will Position, Pursue, Promote, and Protect your business.