Instagram Marketing for Pool and Spa Companies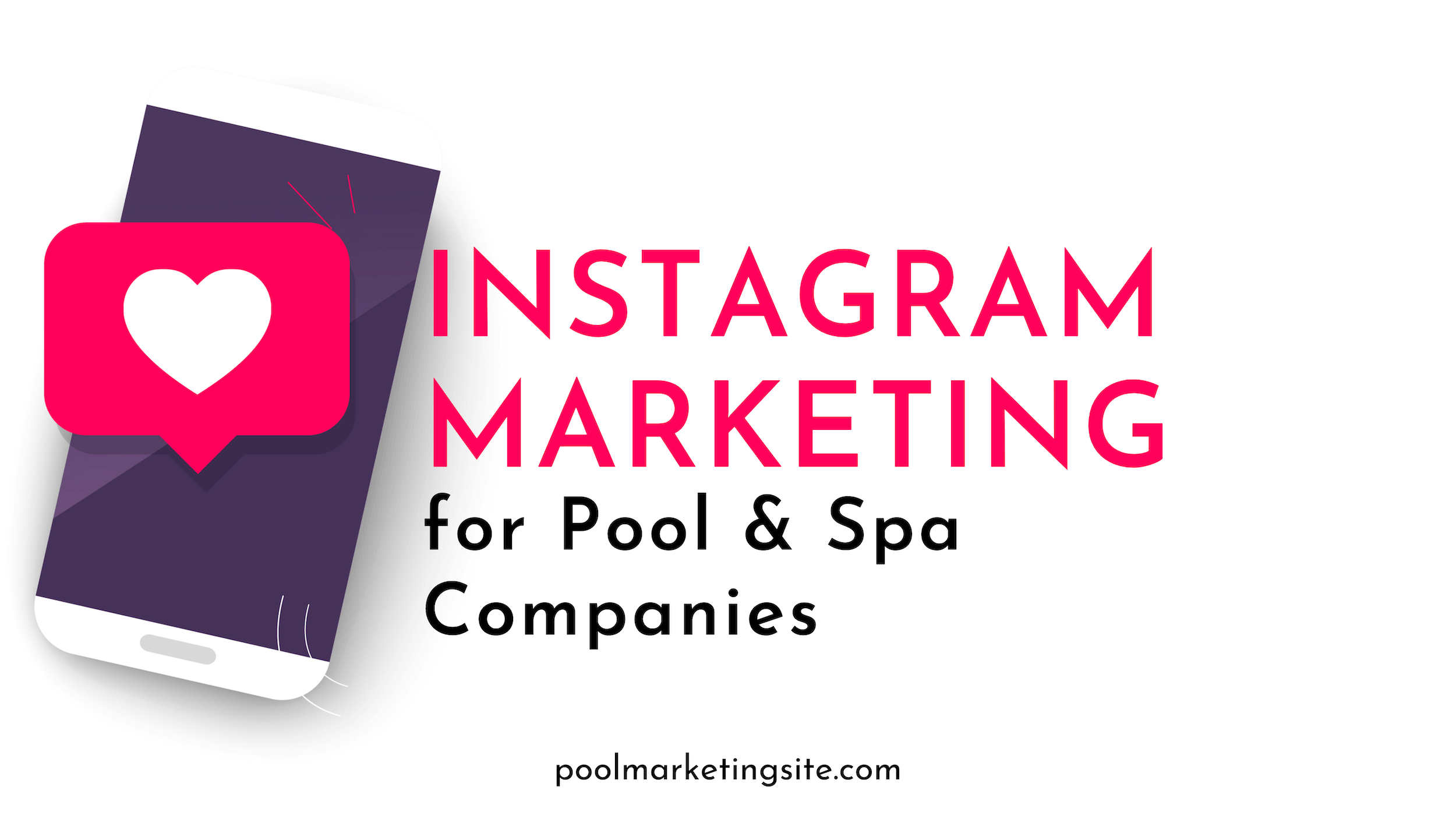 Instagram is one of the best platforms for promoting your business online. A whopping 1 billion people use Instagram monthly. Also, 200 million people visit AT LEAST one business daily on Instagram. The platform is simply a hub of activities for personal users and business owners. If you run a pool and spa company, Instagram marketing can help you bring in more leads and make more sales.
Here's how Instagram marketing can benefit pool and spa businesses
It provides increased exposure for their brand 

It creates organic traffic that can potentially help convert leads 

It's a cost-effective platform for advertising 

It provides insight for performance analytics 

The platform boasts of numerous tools and features that are perfect for small businesses 
How can pool and spa businesses capitalize on Instagram marketing? 
1. Create a business account 
Creating an Instagram business account is the first step in marketing your company on Instagram. You can have a personal account on the side, but you should also create an account just for your business. 
A business account lets you add important details such as your store's location, contact information, and a website link. You can also receive insights and analytics on your business page to improve your marketing strategies. 
2. Post quality content 
Instagram is primarily a photo and video sharing platform. Take aesthetically pleasing photographs of your pools and spas and share them with the world. That doesn't mean pictures of empty hot tubs sitting in a warehouse. Share the most attractive photos and videos you can to give your followers a good impression of your business. Use an engaging caption and reply to comments and questions with quick, informative answers. 
3. Use the Instagram tools meant for businesses 
Instagram has put a lot of effort into helping small businesses. As a pool and spa company, there's a slew of tools and features available for your business. These include IG Live, IG stories, IG support small business stickers, IG hashtags, IG TV, and IG shopping. 
A massive 75% of Instagram users take business actions like going onto a website and buying an item after looking at an Instagram ad on their stories or feed in general. 
Pro-tip: Use hashtags and geotags. It's an excellent way to join a community of similar businesses on Instagram. It also makes it easier for potential clients to find you.  
4. Create sponsored ads to project your brand even further and make more sales 
Instagram Ads are a useful tool for generating prospects and increasing sales. Experiment with a few different ads and analyze your results. Once you have a good idea of which ads work the best for your target audience, you'll be able to optimize your ads to maximize their performance.
The tips above will help you generate more leads. From there, you can work on converting these leads into customers using website sales tools and other methods.  
Small Screen Producer's Pool Marketing Site specializes in digital marketing for pool and hot tub businesses. We can help you create quality content and help your Instagram posts and ads achieve better results.
Reach out to us today to start building the right social media strategy for you!
About Small Screen Producer
Small Screen Producer is dedicated to designing and creating your company's total web and online presence. As the leading innovator of digital media in the pool and spa industry, we have the experience to capitalize on your unique strengths to help your business succeed. Our goal is to help you Position, Pursue, Promote, and Protect your business.
We offer a complete line of digital marketing solutions to custom pool builders and pool and spa retailers. These include website design, website development, Google Ad services, Facebook and Instagram Ad services, lead generation tools, email marketing, social media management, reputation management, content marketing, technical services, blog services, copywriting, and comprehensive monthly plans to take your online marketing and advertising off to the next level and off your to-do list.  
Contact us today to learn more about boosting your company's revenue through our four pillars of success that will Position, Pursue, Promote, and Protect your business.