Promises, promises. Should you be guaranteed the #1 ranking on Google Search?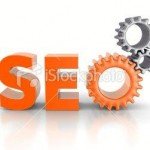 Beware of SEO services who promise you the #1 position on Google! No one can promise you that, even Google. Your best bet for getting higher SEO rankings is to do it organically. Simply make sure your content is relevant to your site, you use good keyword phrases in your Title tags, Meta descriptions and content and have pertinent inbound and outbound links. Remember, Mother always said, cheaters never prosper.
About Small Screen Producer
Small Screen Producer is dedicated to create and optimize your company's total online presence. As a leading innovator of digital media marketing since 2008, we have the experience to capitalize on your unique strengths to help your business succeed. Our goal is to help you Position, Pursue, Promote, and Protect your business. We offer a complete line of digital marketing solutions to get this done. They include website design, Google Ad services, Facebook and Instagram Ad services ,website lead capture tools and automation, social media marketing, reputation management, technical services, , graphic design, video production and monthly service plans. We take your online marketing and advertising off your to-do list, so you can focus on your core business.
Contact us today to learn more about boosting your company's revenue through our four pillars of success that will Position, Pursue, Promote, and Protect your business.