Client Profile: Gibbons Pools

Gibbons Pools is this week's Pool Marketing Site's featured client. Gibbons Pools provides high-end custom pool service and maintenance serving Long Island, New York and surrounding areas. They are best known for providing "smart and energy efficient pools" that offer clients a worry-free lifestyle.
We wanted to showcase Gibbons as the pool builder of Long Island, one that can save customers money, time, and energy by providing the right pool construction and maintenance components that work effortlessly together. Gibbons builds beautiful pools, no doubt, but in addition to that, we wanted to highlight the award-winning pool company's strong stance on providing products and services that are family-, wallet-, and environmentally-friendly. In addition, the company wanted to focus efforts on locality and areas served.
The Pool Marketing Site Team dreamed up a incredibly beautiful, sleek, modern design filled with engaging, interactive pieces such as a luminous photo slider and gorgeous categorized photo galleries, client testimonials, video and product images that present visitors with all the "worry-free" pool products available: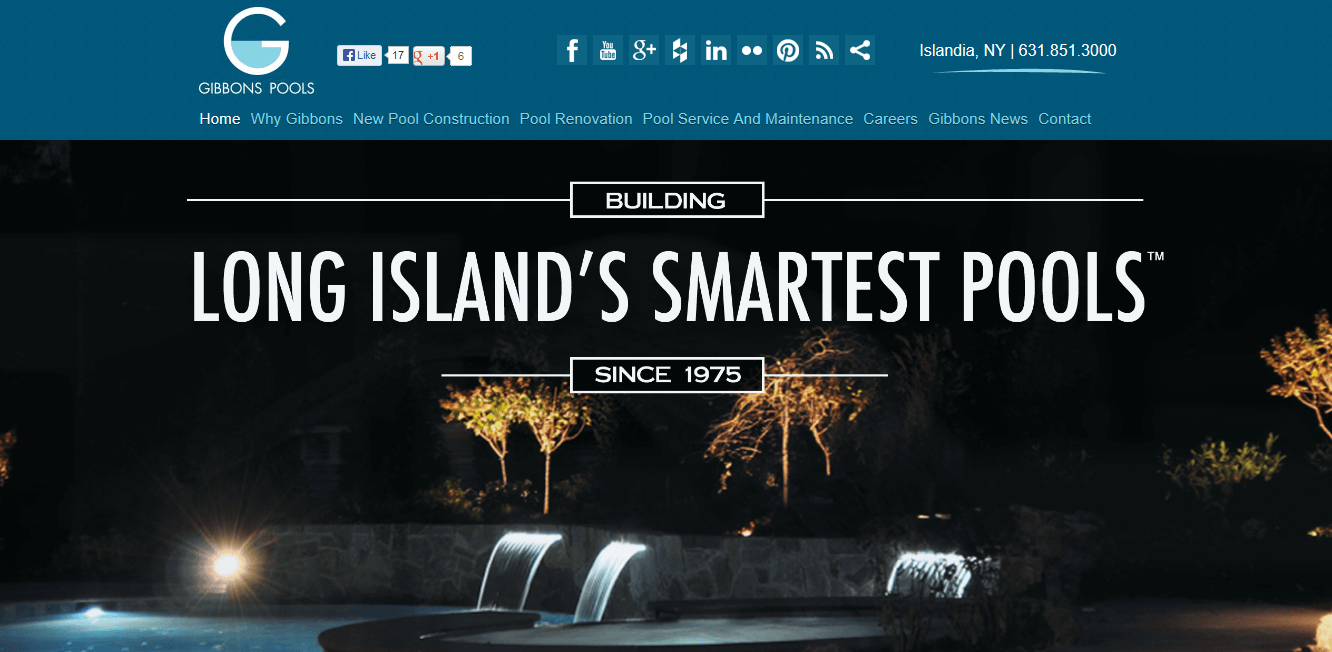 Gibbons Pools', Website, Long Island, New York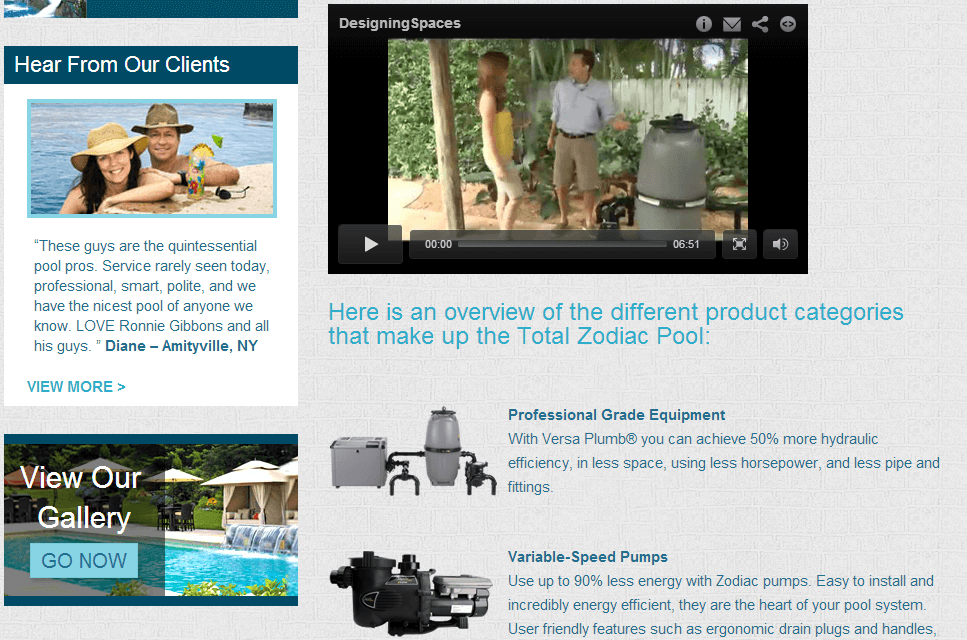 Gibbons Pools' Worry-Free Pool Page, Long Island, New York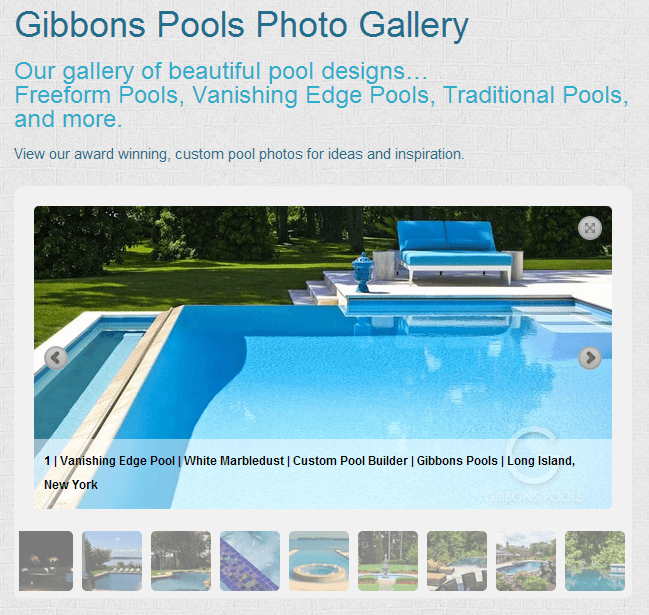 Gibbons Pools' Pool Gallery, Long Island, New York
Completely customized, branded videos, including this company overview video:
Call-to-actions for customers to get free consultations and service requests: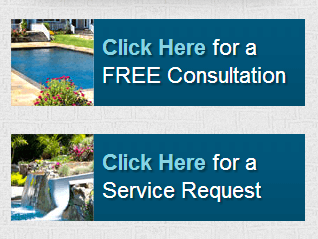 Gibbons Pools, Call-to-Actions, Long Island New York A news blog that captures Gibbons' commitment to providing family-friendly fun and pool safety. Most recently last month, Gibbons was featured in NBC 4 New York's coverage on pool draining tips after celebrity and musician Usher's five-year-old-son nearly drowned.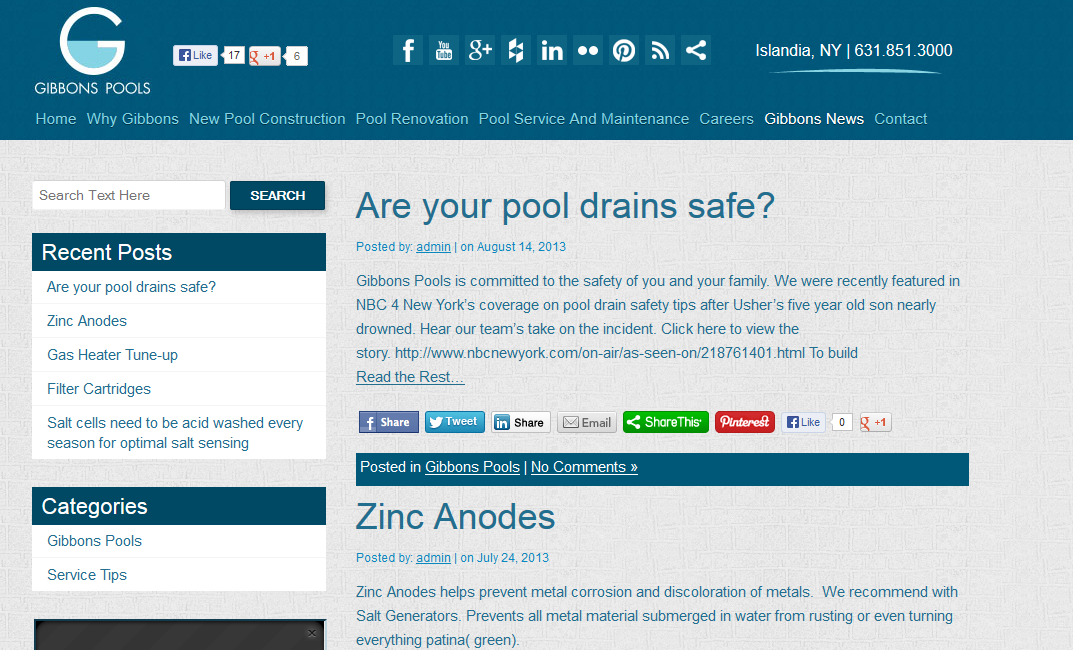 Gibbons' Contact Page included an easy-to-fill-out contact form, location map, and a Google map of surrounding areas to help customers locate the company.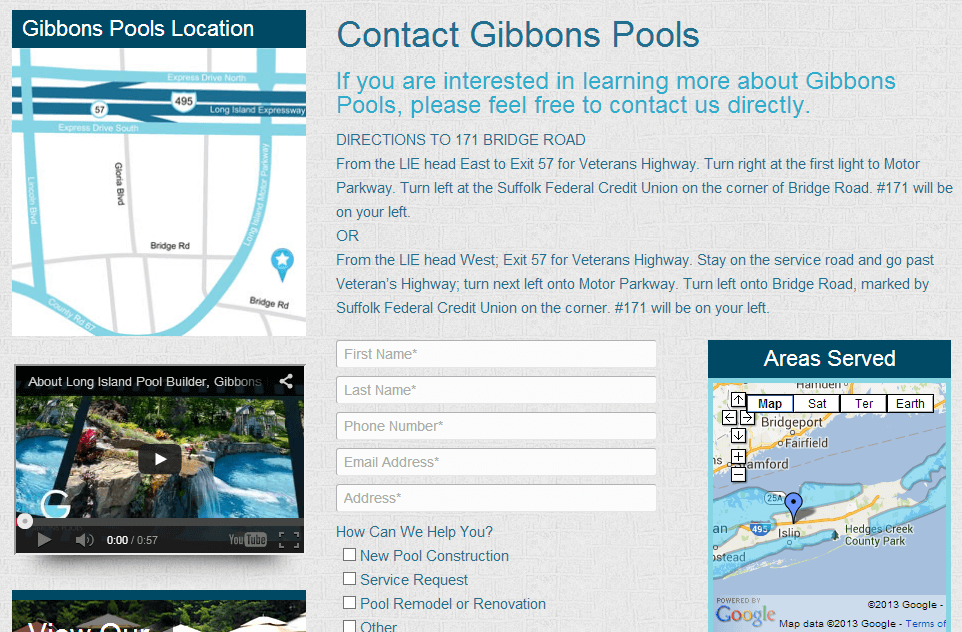 Gibbons Pools' Contact Us Page, Long Island, New York To go along with Gibbon's innovative traits, we designed the site to be completely modern with a responsive web design, fluid to fit every screen size.
See responsive first-hand by visiting the website and minimizing your screen. The website should fit to any size you create.
Click Here to Visit the Site and Try It Out!
The Pool Marketing Site Team placed a strong emphasis on creating a modern, engaging design reminiscent of Gibbon's brand persona. By providing features that are both easy on the eyes and helpful for visitors, we helped create a custom design that fit both the company's (and their customers') tastes and lifestyle.

Would you like some help with your current web presence? Sign up for a free marketing report! We'll take a look and offer tips and recommendations to re-brand and enhance your overall web presence.

About Small Screen Producer
Small Screen Producer is dedicated to create and optimize your company's total online presence. As a leading innovator of digital media marketing since 2008, we have the experience to capitalize on your unique strengths to help your business succeed. Our goal is to help you Position, Pursue, Promote, and Protect your business. We offer a complete line of digital marketing solutions to get this done. They include website design, Google Ad services, Facebook and Instagram Ad services ,website lead capture tools and automation, social media marketing, reputation management, technical services, , graphic design, video production and monthly service plans. We take your online marketing and advertising off your to-do list, so you can focus on your core business.
Contact us today to learn more about boosting your company's revenue through our four pillars of success that will Position, Pursue, Promote, and Protect your business.