How to Not Scare Audiences With Your Google Display Ads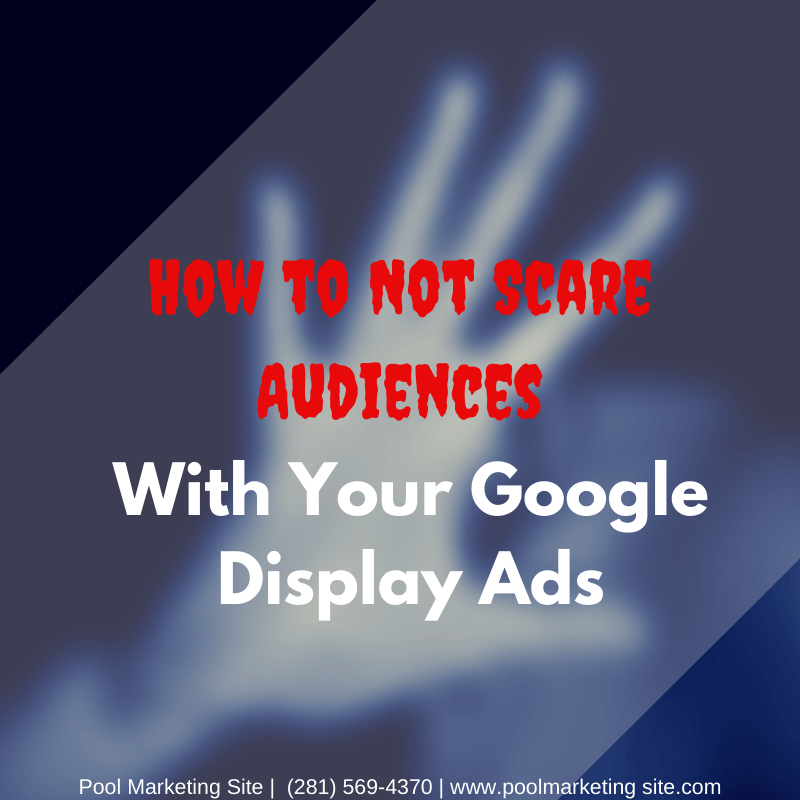 Have you ever felt as if you were being virtually stalked as you hopped from social network to social network, website to website, because of the same branded ads you were constantly encountering? If so, then you have experienced Google Display Ads.
Unlike other types of ads (like Google Search Ads), Google Display Ads show advertisements for companies whose websites you have visited (and who have invested some marketing dollars into this type of advertisement).
Some of these companies are downright tenacious with Google Display Ads, leaving audiences feeling annoyed if not downright angered by their brand's seemingly constant presence on their browser. There are strategies you can use, however, to make sure that you maintain a great brand image while taking advantage of this powerful ad format.
1. Look At Your In-Market Audience
Your in-market audience is those who are showing a different behavior pattern than they typically do online. For example, let's say an individual is usually looking up local news, recipes and fashion trends. Then they suddenly divert from this behavior and begin looking at websites and content involving pools and hot tub purchasing and ownership.
This "pings" Google and leads Google to assume that this person who has deviated from their usual websites is interested in pools and hot tubs. As a result, Google Display Ads for your pool and hot tub company will pop up as that user moves throughout the web.
2. Look At Your Affinity Audience
Let's say the above news-loving fashionable chef suddenly starts looking into outdoor activities like camping and swimming in the lake. As a pool company, you likely wouldn't be interested in having your ads shown to them.
You have the power to tell Google what interest "groups" you want your ads shown to. This could include people who enjoy exercise, outdoor living enthusiasts who love spending time entertaining in their backyard, and even those who suffer from medical conditions including heart disease and arthritis.
3. Look At Your Custom Intent Audience
Google gives marketers the opportunity to say exactly who you want your pool company display ads shown to based on their behavior. You can tell Google which landing pages (placements) or keywords you want to target, like "build a pool" or "buy a hot tub." You can also tell Google if you want to target users who have visited both yours and a competitor's website.
Leave Your Google Display Ads to Pool Marketing Site
For several years our accomplished online marketing team at Pool Marketing Site has been putting Google Ads (including Google Display Ads) to work, leaving our clients with substantial gains in brand recognition, brand loyalty and revenue. Call us today to arrange for your discovery call with a talented digital media marketer you can trust at (281) 569-4370.
About Small Screen Producer
Small Screen Producer is dedicated to create and optimize your company's total online presence. As a leading innovator of digital media marketing since 2008, we have the experience to capitalize on your unique strengths to help your business succeed. Our goal is to help you Position, Pursue, Promote, and Protect your business. We offer a complete line of digital marketing solutions to get this done. They include website design, Google Ad services, Facebook and Instagram Ad services ,website lead capture tools and automation, social media marketing, reputation management, technical services, , graphic design, video production and monthly service plans. We take your online marketing and advertising off your to-do list, so you can focus on your core business.
Contact us today to learn more about boosting your company's revenue through our four pillars of success that will Position, Pursue, Promote, and Protect your business.