How to Use Instagram for the Pool Industry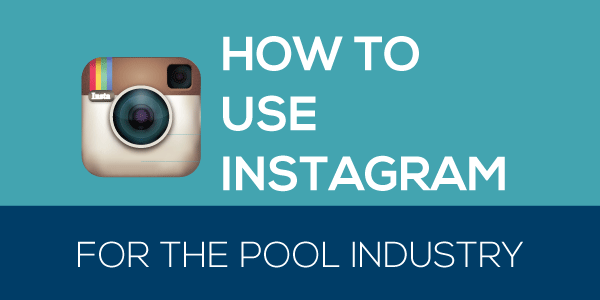 Great news for businesses thinking of using Instagram for branding purposes: According to a Mashable article released on Tuesday, the social media site is becoming quite popular.
Unruly, a firm that tracks viral videos analyzed 1,000 most shared Instagram videos from Sept. 9 – Oct. 9 and discovered that 40% of the most shared videos belonged to brands.
And since its original launch in 2010:
Instagram has more than 150 million active monthly users (Instagram)
Posts generate 1.2 billion likes daily (Instagram)
And the average Instagram user spent 257 minutes accessing Instagram in Aug 2013, compared to Twitter users spending 169.9 minutes. (Wall Street Journal).
In this post, we'll go through how pool businesses can dive right into the hide tide of user engagement on Instagram with these three creative branding ideas:
Feature a Customer or Company Story
Instagram is absolutely perfect getting potential customers interested in your offering, so why not show off a finished project in context? Record or post a picture of new pool owners and their family members playing and enjoying their brand new pool. Attract your target market with images that share a compelling and inspiring story about your current customers. One-of-a-kind feelings or experiences, community causes, important news, upcoming event previews will extend your brand's persona while showing your fan appreciation. Embed the photo or video virtually anywhere (blog, email, website) by clicking on the "…" button at the bottom right of the photo box.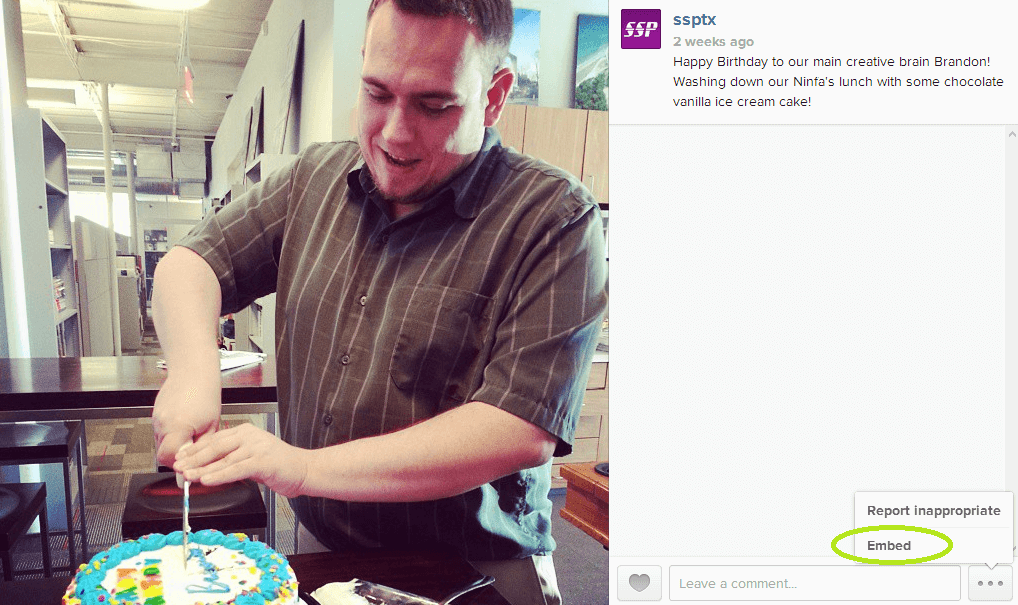 Create a Pool Construction Time Lapse
Instagram videos create two-times more engagement than Instagram photos, and Instagram has seen a 37% increase in shares on Twitter since its video feature launch in June.
Many fashion and retail businesses were the first ones to jump on the Instagram video wagon. However, entertainment, travel, and leisure industries are now gaining ground as well.
What better way to take advantage of the Instagram video feature than by creating a time lapse of a pool project? We all know how long it takes to build a pool, but what if the customer could see the making of one in just 15 seconds, just like a flip book? Instagram allows you to easily take multiple video clips and cut, clip, and filter to your liking.
Highlight a Specific Feature
The magic of video is that it captures the viewer's attention and has the ability to take them away to another place. Imagine showing off a specific pool feature such as a waterfall or babbling wall on a regular old, working weekday. Your followers will love watching the relaxing video during a quick lunch break. Treat users to the "visual experience" by getting creative with your company's products or services. Add color, lighting, and be sure to take advantage of the provided filters. And join the visual community by attaching some trendy hashtags. Instagram is known for having weekly hashtags such as #ThrowbackThursday #SundayFunday or #ManCrushMonday, feel free to create your very own!
Additional Instagram Tips:
The great thing about Instagram is it's convenient for both businesses and customers since it connects directly to Facebook and doesn't require a user to create an account from scratch. And just like any other social media platform, it's vital to provide content that users want to share and talk about in order to increase engagement and activity.
Type: Mix up your Instagram video or photo posts with business-related posts and more fun posts. Remember, this is still social media and followers won't expect (or enjoy) pitchy posts all the time. Be sure to maintain a good balance and engage by following others and liking their posts.
Rate: The feed speed of Instagram is not fast, so it's okay to not post on Instagram every single day. It is a good idea to have something ready to post and create a schedule to help you remember and track.
Timing: According to Track Maven, brands seem to post on weekdays during business hours, with the most popular time being 3-4 EST. There isn't exactly a special day that's above the rest, so test posting times to see when your followers are most active.
About Small Screen Producer
Small Screen Producer is dedicated to create and optimize your company's total online presence. As a leading innovator of digital media marketing since 2008, we have the experience to capitalize on your unique strengths to help your business succeed. Our goal is to help you Position, Pursue, Promote, and Protect your business. We offer a complete line of digital marketing solutions to get this done. They include website design, Google Ad services, Facebook and Instagram Ad services ,website lead capture tools and automation, social media marketing, reputation management, technical services, , graphic design, video production and monthly service plans. We take your online marketing and advertising off your to-do list, so you can focus on your core business.
Contact us today to learn more about boosting your company's revenue through our four pillars of success that will Position, Pursue, Promote, and Protect your business.