Client Profile: Oasis Pools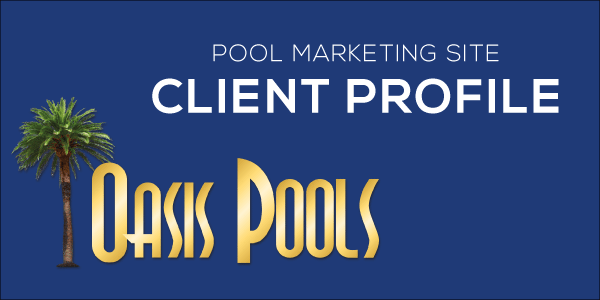 When it comes to pool building, most companies know that it takes a well-established reputation for professionalism, impeccable design, and outstanding service to attract and bring in new business. Sometimes, however, the most challenging part about that is introducing those many accolades in a way for a customer to take in and understand quickly, especially in this fast-paced digital arena.
Oasis Pools is a pool and spa builder servicing Central Texas and Austin area. As a certified, award-winning Hayward pool builder with over 80 years of experience under their belt, they had a wellspring of content to share with the world. In addition, Oasis specializes in being the only pool builder in the area that builds the Drainless Pool – using circulation, not suction, to keep pool water clean and a safer pool.
The Pool Marketing Site team set out to redesign Oasis' current site into a site visitor's dream. When users first see the site, they're met with a grand amount of information, but set in a way that's easy on their eyes, thanks to navigable search bar set in a sleek, deep blue modern design. Compared to their former site, our team wanted to create a website that was more user-friendly, provided more information, and was easier to cruise through. We wanted to especially highlight an important feature that set Oasis apart from the rest, which is, of course, the Drainless Pool.
So what did we come up with?
A  well-organized, well-equipped navigation bar with easy to access buttons to a free consultation and eBook for lead generation.
Users can easily access more detailed information on the team, company awards, testimonials, the Drainless Pool, the construction process, features, and equipment.
Scroll further down and you'll find categorized photo galleries highlighting that five main features that Oasis Pools is known for. 
Five clicks of mouse brings you to a short, informational 1.5 minute
video about the company
, video testimonials, and all about the
Drainless Pool.
Users can also read all about the company and download related eBooks for reference.
Additional call-to-action buttons for a free consultation and pool financing were added at the bottom to capture prospects without having to scroll all the way back up to the top. 
With Oasis' old site, information was piled on and users were forced to scroll and scroll. With the
website makeover
, users actually receive more information, but on shorter page. All it took was a little organization and strategy. Now, users can take in praiseworthy information about the builder's team, services, and features along with gorgeous, high-resolution photos without feeling overwhelmed.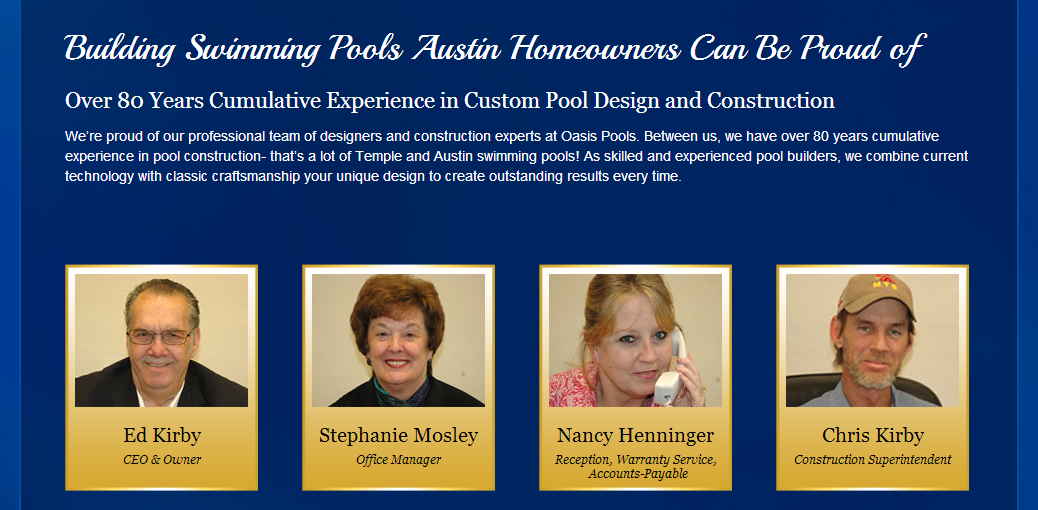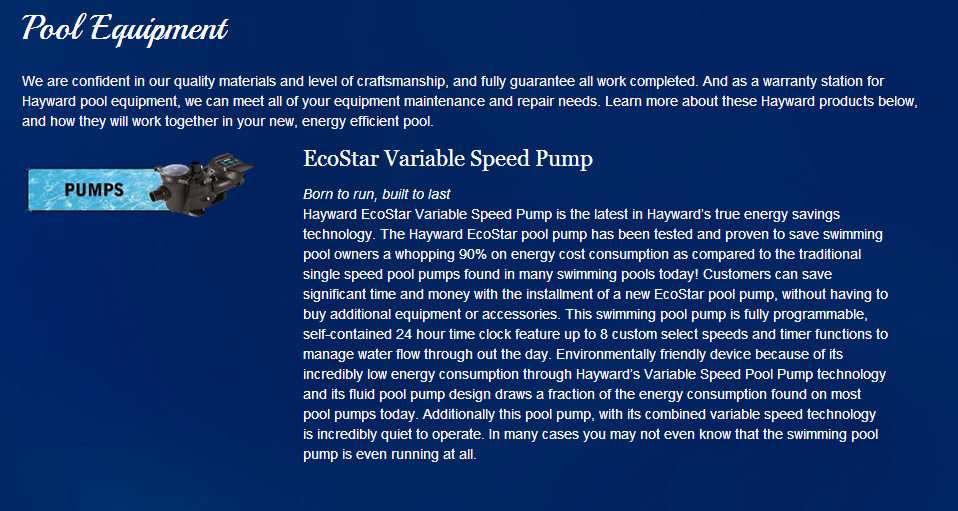 Much like a watering hole in a barren desert, Oasis' new site is a refreshing sight for sore digital eyes.
Is your pool business needing a website makeover? Sign up for our free marketing report! You'll receive a comprehensive report on your total web presence equipped with tips and recommendations from us on how to refresh your digital strategy. 
About Small Screen Producer
Small Screen Producer is dedicated to create and optimize your company's total online presence. As a leading innovator of digital media marketing since 2008, we have the experience to capitalize on your unique strengths to help your business succeed. Our goal is to help you Position, Pursue, Promote, and Protect your business. We offer a complete line of digital marketing solutions to get this done. They include website design, Google Ad services, Facebook and Instagram Ad services ,website lead capture tools and automation, social media marketing, reputation management, technical services, , graphic design, video production and monthly service plans. We take your online marketing and advertising off your to-do list, so you can focus on your core business.
Contact us today to learn more about boosting your company's revenue through our four pillars of success that will Position, Pursue, Promote, and Protect your business.