Top 3 SEO Ranking Factors on Google Exposed!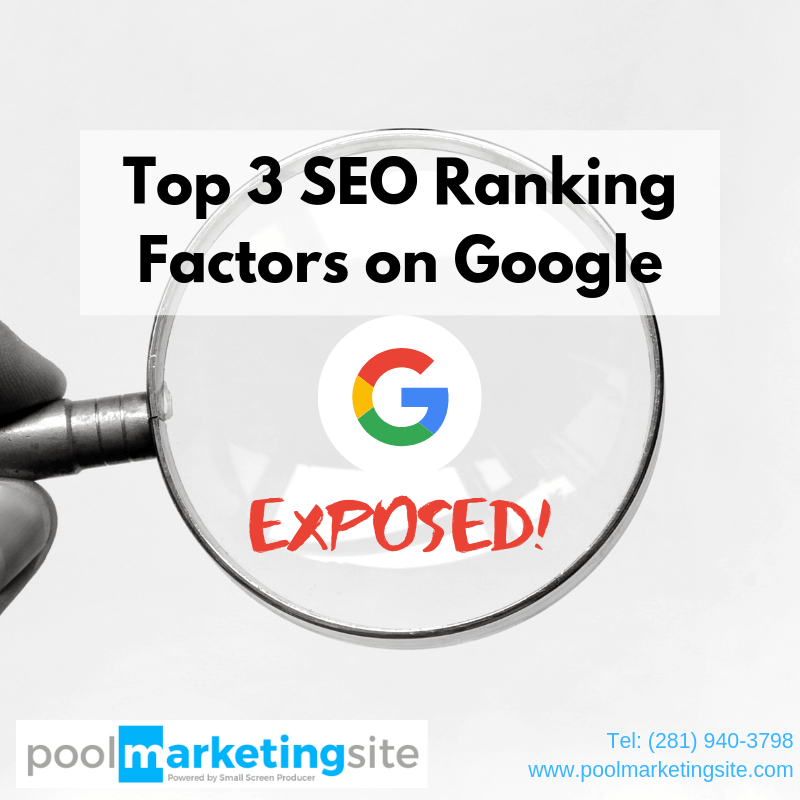 Late last week Google launched its new video series, "SEO Mythbusting," on its Webmaster YouTube channel. Throughout the episode Martin Splitt, Google's Webmaster Trends Analyst, went into detail about what the top three SEO ranking factors were.
The first top ranking factor: Content.
SEO Ranking Factor #1: Content
Splitt made it clear that "really good content" that was relevant and served a purpose was important. He described content as needing to be as desired as to someone wanting ice cream.
Splitt went into deeper detail, saying that the content on your website should layout the following:
Where you are

What you do

How you can help
He shared that the content should also speak the same language your ideal customer would be using. This means no confusing industry jargon (unless you're targeting people in your industry) and using basic language instead.
SEO Ranking Factor #2: Meta Data
"Meta" is a prefix those in the tech field understand as meaning an underlying description or definition. Meta data provides Google with a simple summary about the data you're posting online.
Splitt stressed the importance of having meta tags so that Google has a better understanding of your content. Meta descriptions and specific titles for your web pages and content are all important.
SEO Ranking Factor #3: Page Performance
Google has made it no surprise that page speed is important. Splitt delves into the topic a bit deeper.
Not only is page speed important, but he again states that the purpose of the page is a SEO ranking factor. It turns out Google will rank a poorly performing page if it believes the user experience will be harmed by not showing it.
Build the Website Your Pool & Spa Company Deserves with Pool Marketing Site
Our team of talented web developers here at Pool Marketing Site knows what it takes for pool and spa companies to rank competitively in their communities and with Google.
We offer a variety of website services and solutions from new website design to redesign and maintenance. Click here to view our services and give us a call for more details at (281) 940-3798.
About Small Screen Producer
Small Screen Producer is dedicated to create and optimize your company's total online presence. As a leading innovator of digital media marketing since 2008, we have the experience to capitalize on your unique strengths to help your business succeed. Our goal is to help you Position, Pursue, Promote, and Protect your business. We offer a complete line of digital marketing solutions to get this done. They include website design, Google Ad services, Facebook and Instagram Ad services ,website lead capture tools and automation, social media marketing, reputation management, technical services, , graphic design, video production and monthly service plans. We take your online marketing and advertising off your to-do list, so you can focus on your core business.
Contact us today to learn more about boosting your company's revenue through our four pillars of success that will Position, Pursue, Promote, and Protect your business.