Client Profile: All American Custom Pools & Spas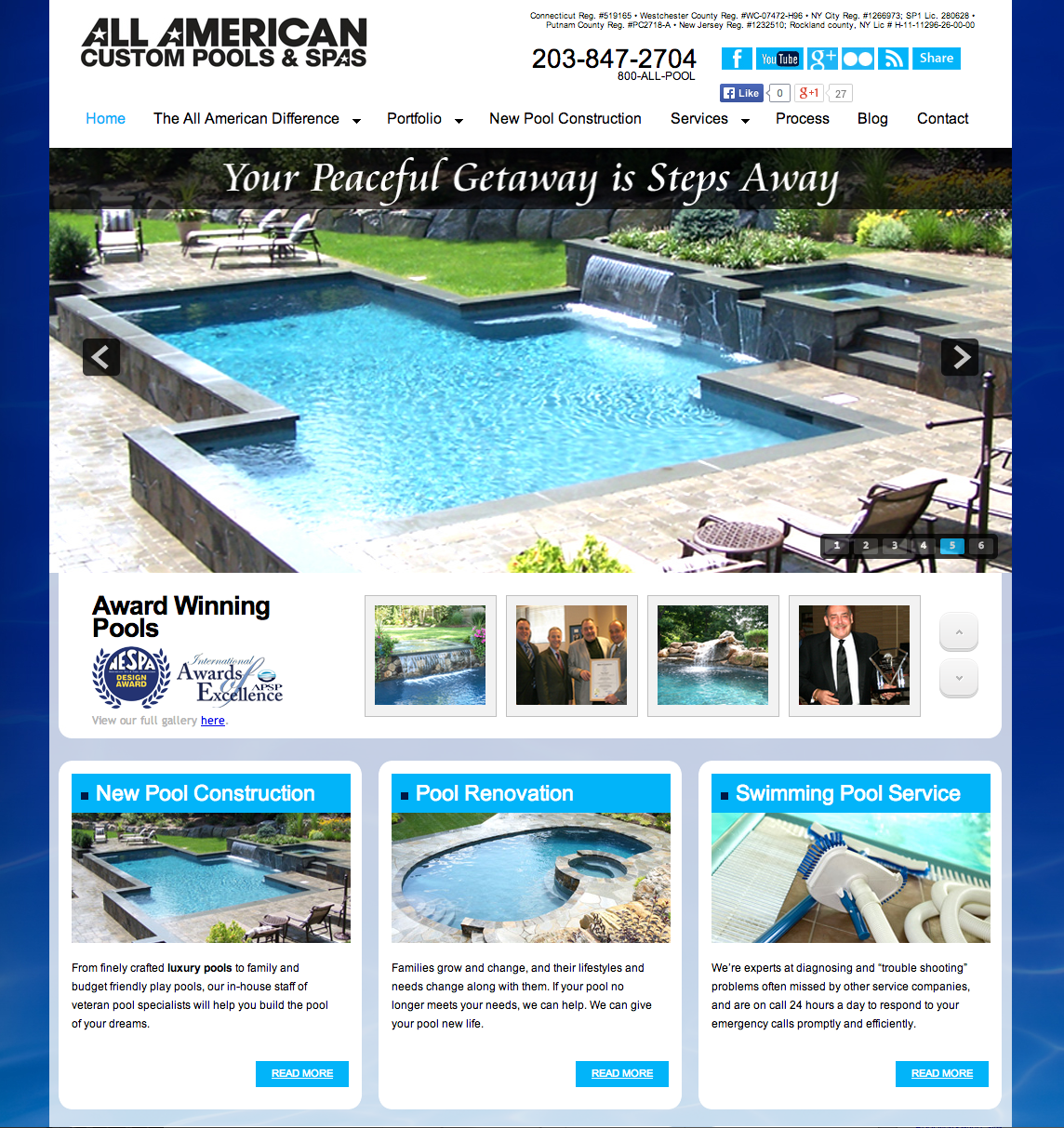 Are you an award-winning pool company? Here's a way to showcase your awards and recognitions to set you apart from the rest. Take a look at the web presence we built for All American Pools.
Since 1977, John Romano and his team have been offering quality designs and the best materials to bring their clients the greatest value and service. What many other pool companies consider as "upgrades," All American Pools considers as standard. And as a result, they've become one of the largest, most respected names in the business.
Visit the site we built for All American Pools and see what we're talking about.
On the homepage you'll see an eye-catching oversized banner and a rolling scroll of the company's many awards and recognitions right underneath to catch visitor attention.

Looks great! Now what services does this company offer? Scroll down and see the categorized areas of expertise: new pool construction, pool renovation, and swimming pool services and read a short introduction about the pool company that does so well at what they do.

You can even watch the video and download a free planning guide to get started on designing your ideal backyard space. These same features are included on every page of the site, which offers an extra boost of lead generation power.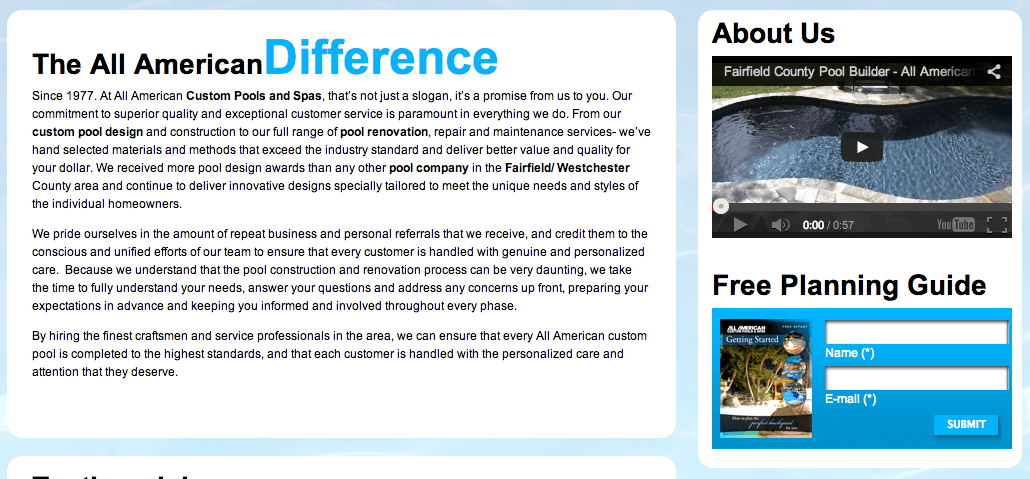 Lastly, visitors can read testimonials or see categorized photo galleries to get some inspiration and impression on the types of backyards All American Pools has custom designed for their other clients.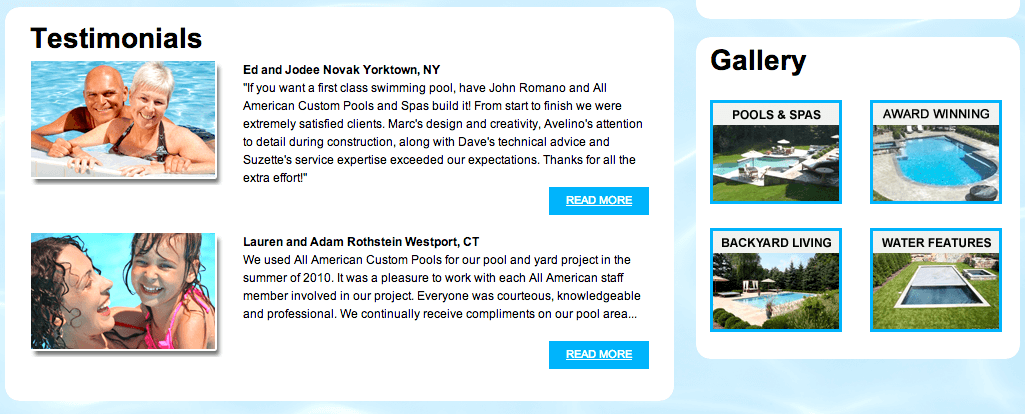 And that was just the homepage.
The site continues with well thought out navigation and a catalog of pages to read more about the company, view their impressive portfolio, information on pool construction and pool maintenance services, and a step-by-step guide on the whole pool design and construction process.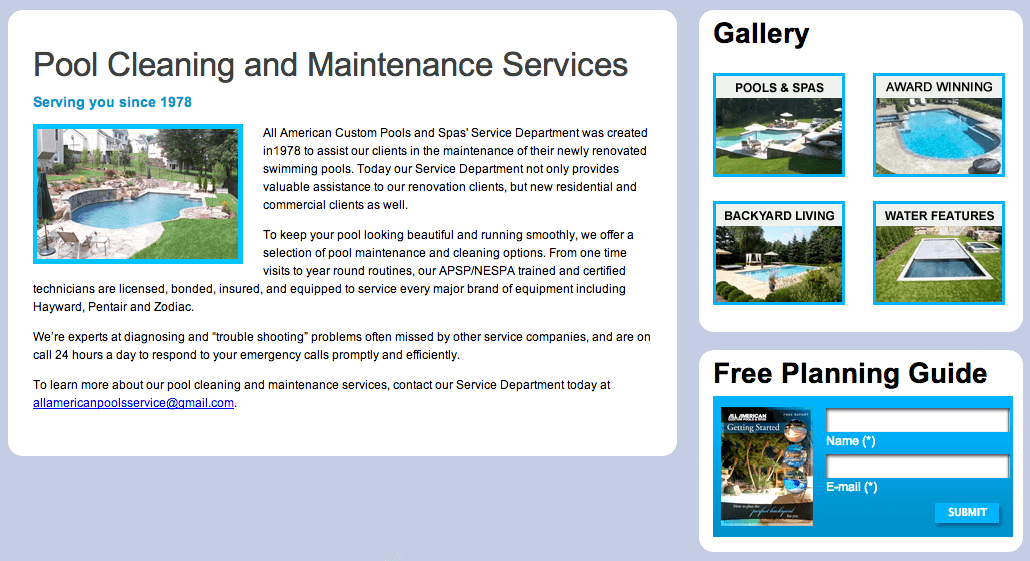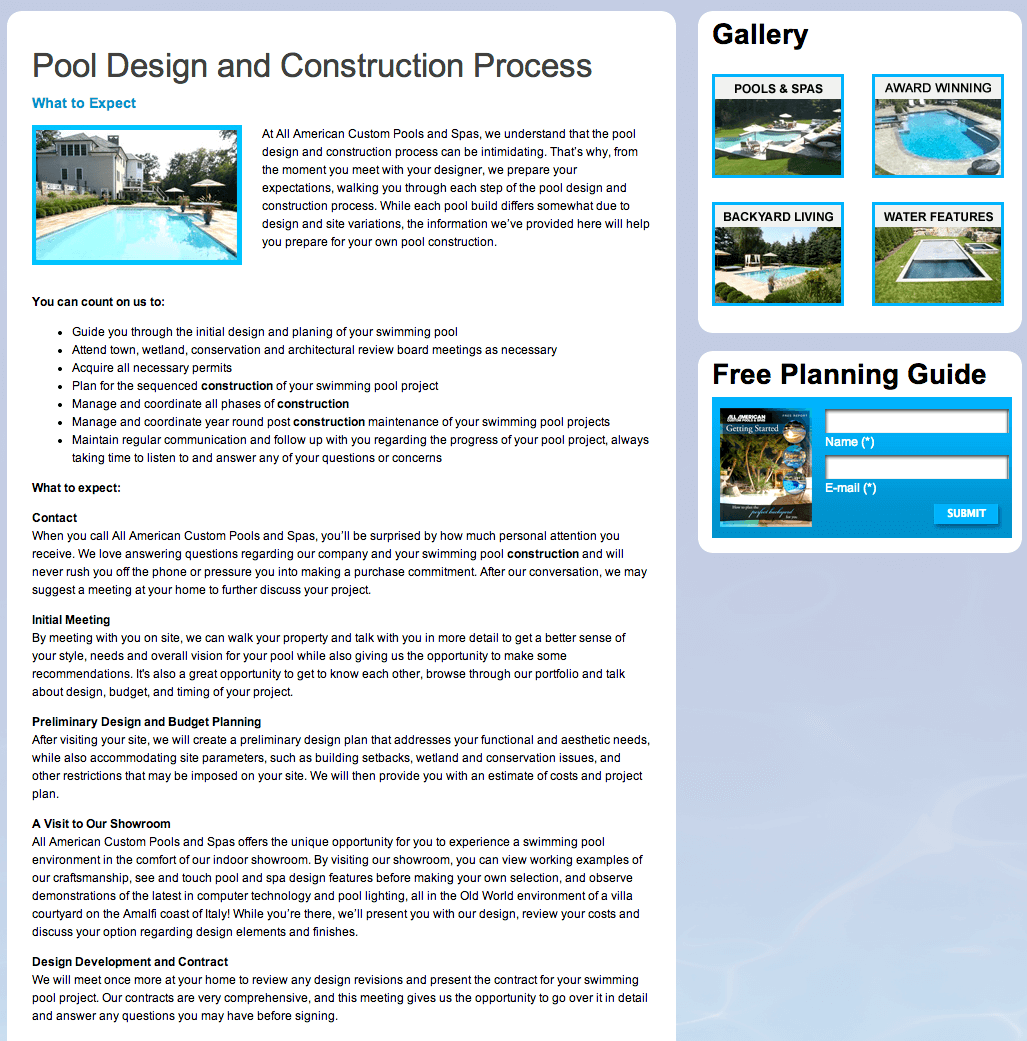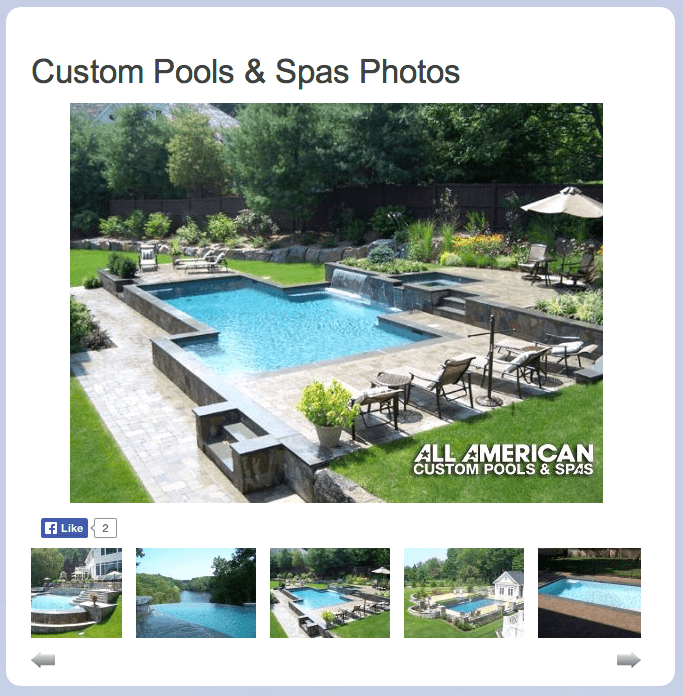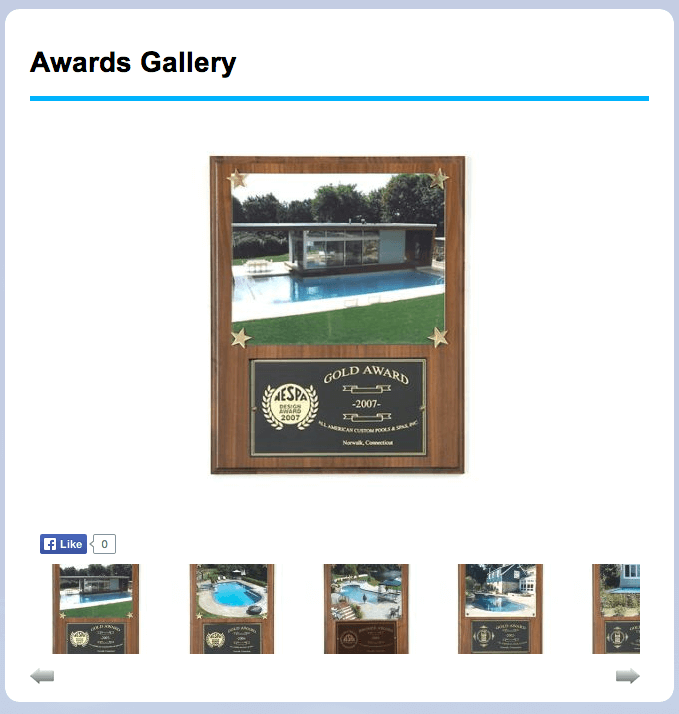 To top it all off, site is finalized with social media plugins and social links to all the company to pick up additional web presence and to further the conversation and relationship with both prospects and customers.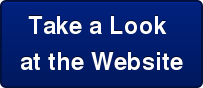 This is a classic, clean, custom web presence design we built for a pool company that offers the same qualities in their pool design and service. And we were happy to work with John and his team on this project!
A total web presence that goes beyond just a website is our specialty. Are you curious to know how all of your online marketing is working for you? Download our free marketing grader that provides you with a 32-page extensive report on your current web presence and benchmarks you against your competitors. 
About Small Screen Producer
Small Screen Producer is dedicated to create and optimize your company's total online presence. As a leading innovator of digital media marketing since 2008, we have the experience to capitalize on your unique strengths to help your business succeed. Our goal is to help you Position, Pursue, Promote, and Protect your business. We offer a complete line of digital marketing solutions to get this done. They include website design, Google Ad services, Facebook and Instagram Ad services ,website lead capture tools and automation, social media marketing, reputation management, technical services, , graphic design, video production and monthly service plans. We take your online marketing and advertising off your to-do list, so you can focus on your core business.
Contact us today to learn more about boosting your company's revenue through our four pillars of success that will Position, Pursue, Promote, and Protect your business.