Client Profile: Lombardo Pools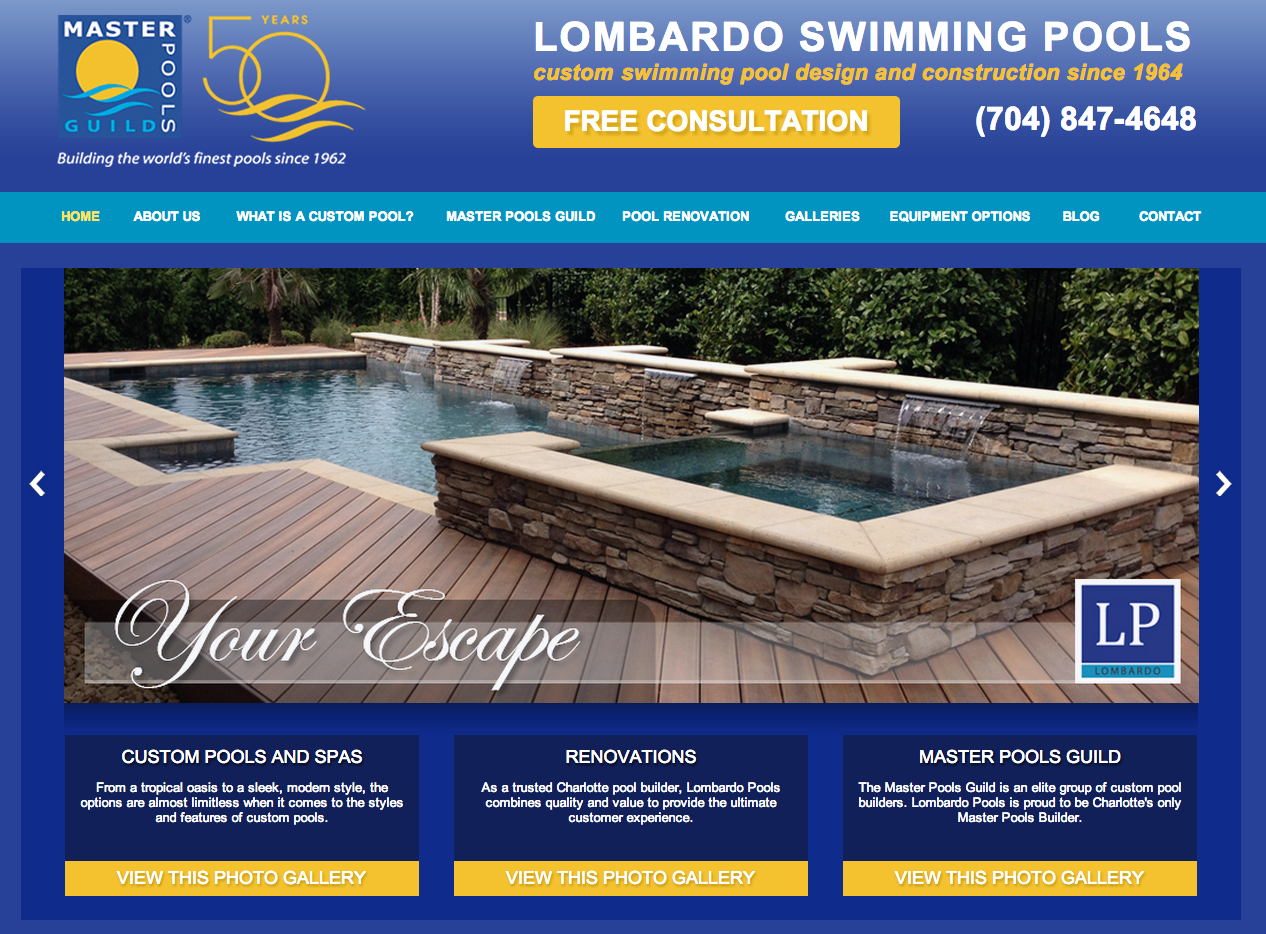 The Lombardo family has been diving into swimming pool construction business since the early 1960s and is Charlotte, North Carolina's only Master Pool Builder. This award-winning Lombardo Pools offers custom pool design and construction and manages each part of the building process in-house. This gives them the opportunity to serve each and every client with the service at every stage of the building process from start to finish.
As part of the Master Pools Guild, an elite group of builders known worldwide to have a set the benchmark in industry standards and expertise, Lombardo Pools knows how to follow through and provide an experience that is as worry-free as possible.
To match Lombardo's elegant nature, Small Screen Producer built Lombardo Pools a sleek, modern website design.
The homepage features a high-resolution slider with three main categories to help visitors get to know the company.
Below, visitors can watch a quick business profile video about the company and view recent blog posts and news updates on the right side of the page. Scroll down and visitors can view photo galleries and click to download free pool resources.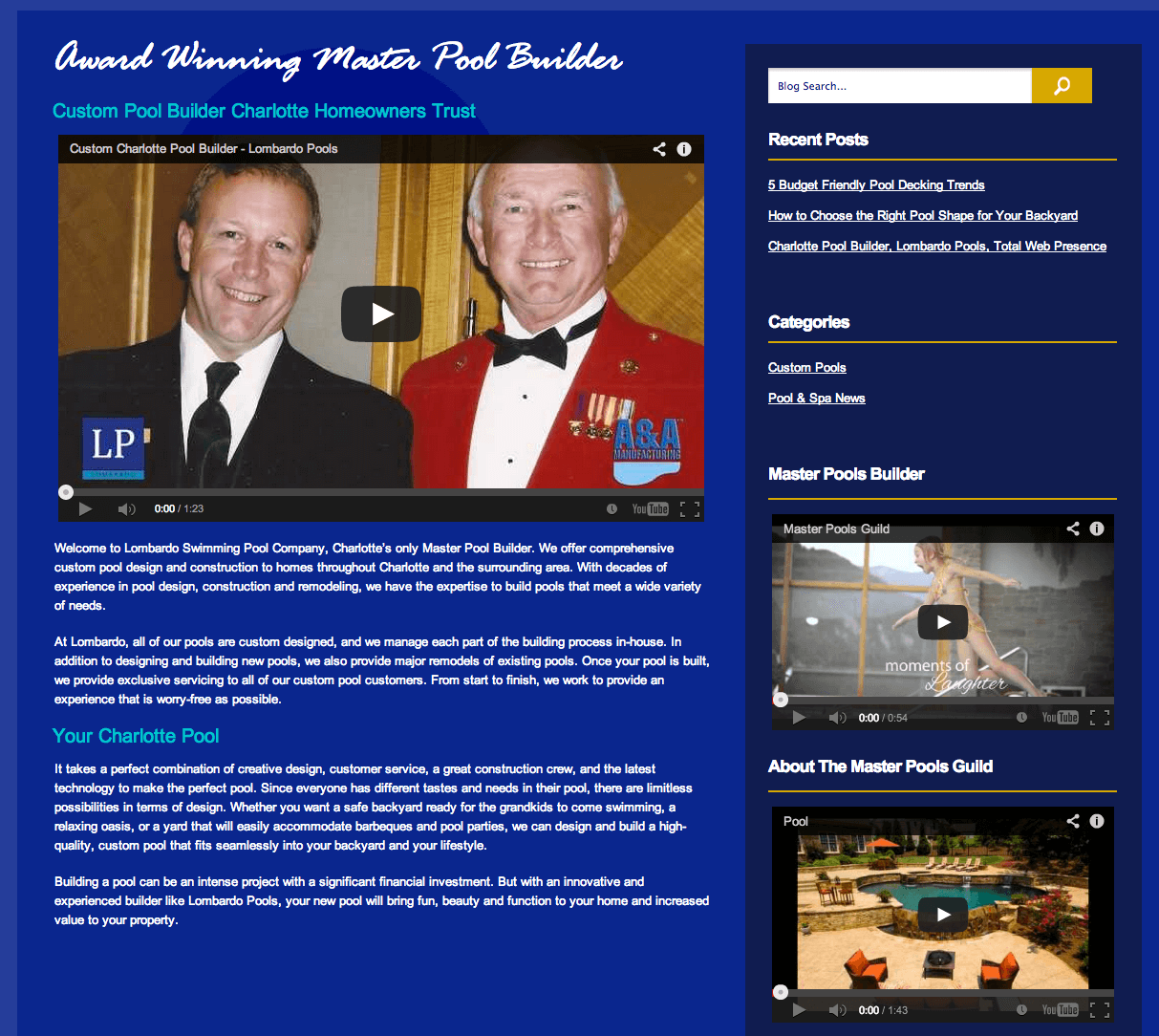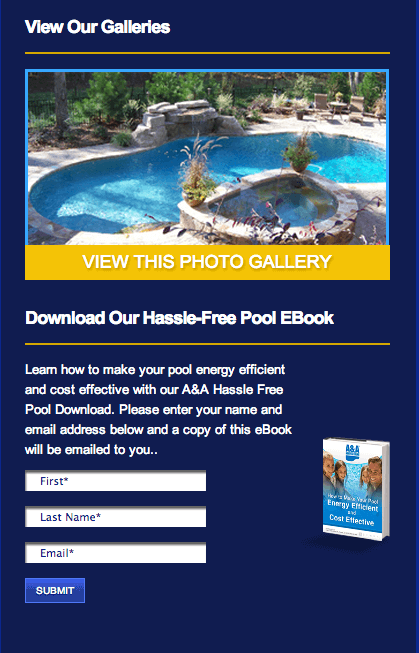 As an elite member of the Master Pools Guild, it was important to show off their award winning work.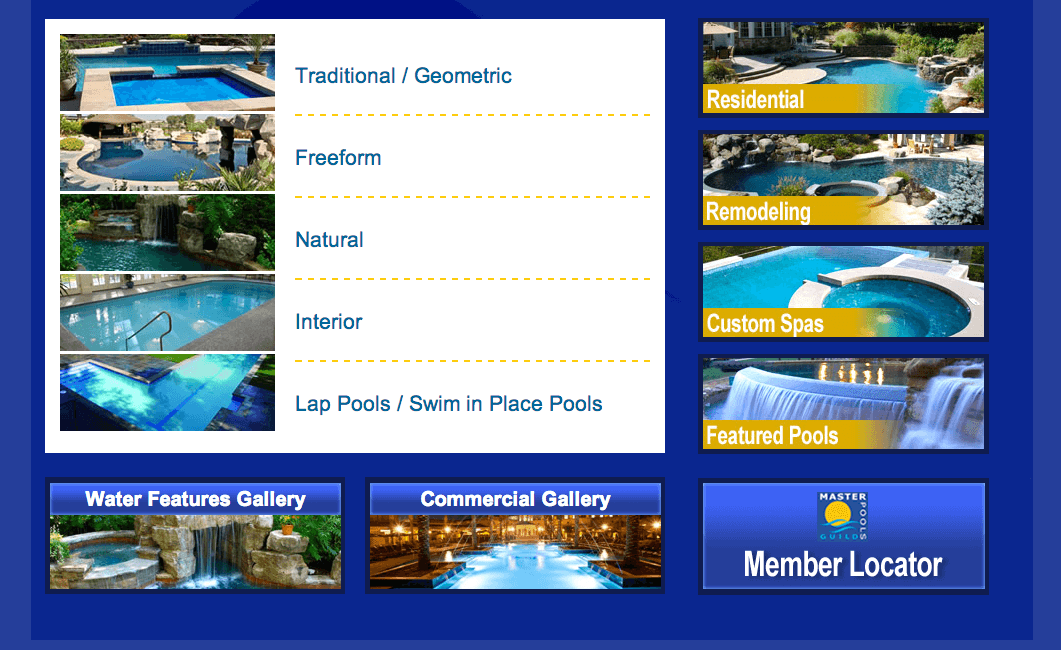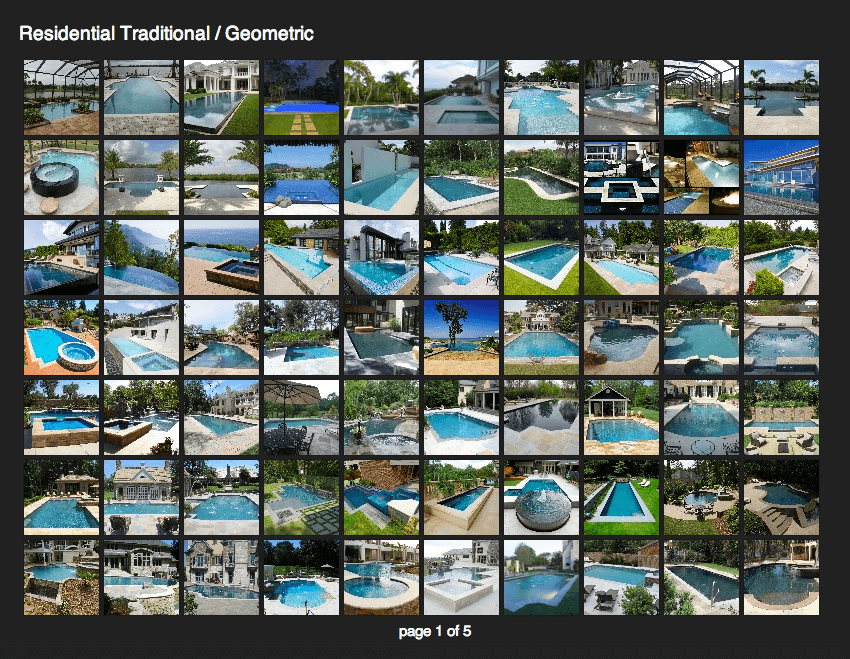 On the "Galleries," page, visitors can see categorized galleries. Each gallery loads a preview page and visitors can load a larger version when an image is clicked.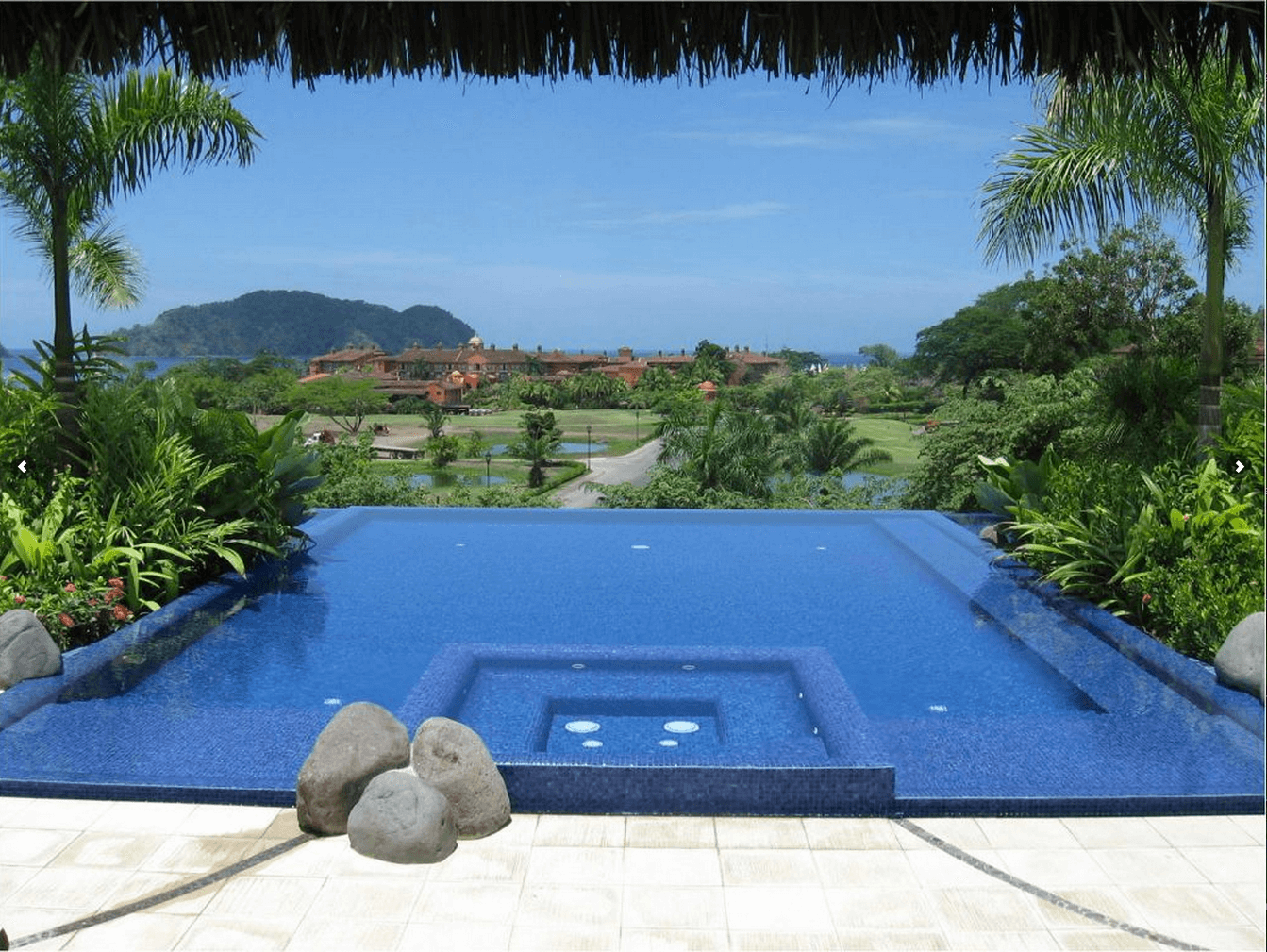 The company's blog category tags are featured at the top navigation bar along visitors an easy access to get the latest news on backyard living, wellness, and Q&A.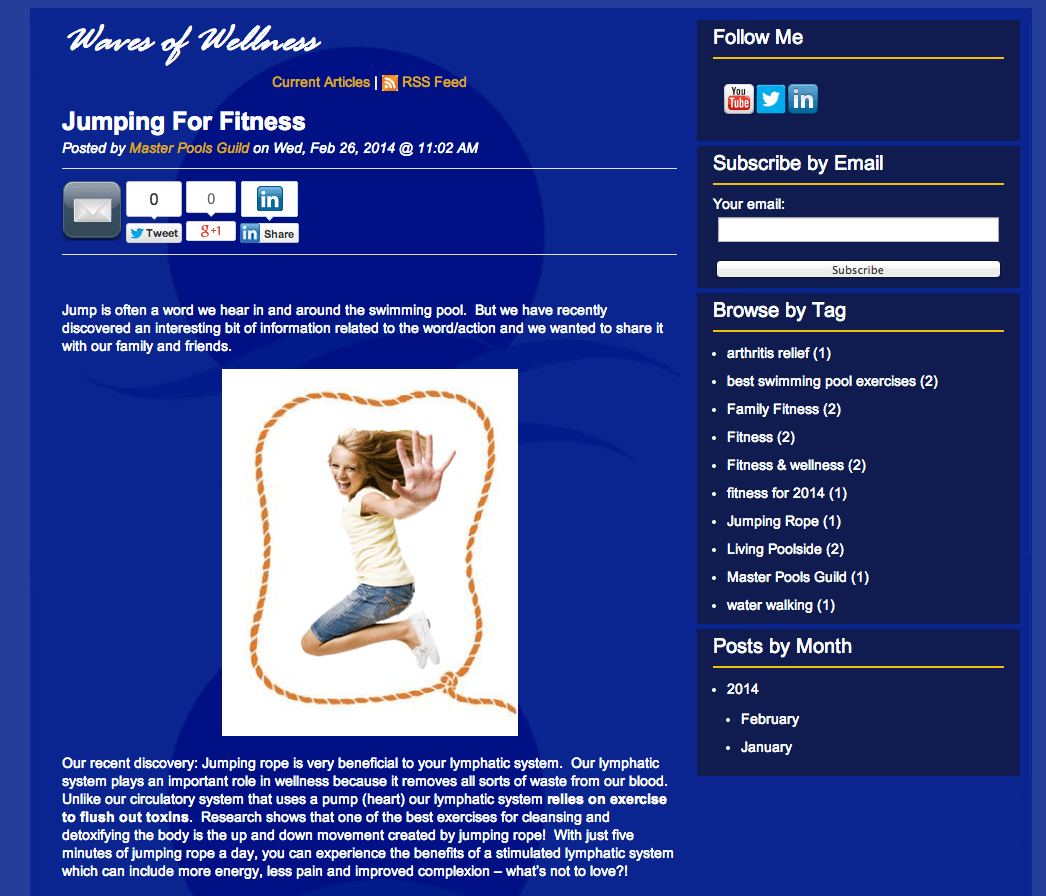 On the Master Pools Guild Gallery page, visitors can click on a member locator that's directly found on the Master Pools Guide website.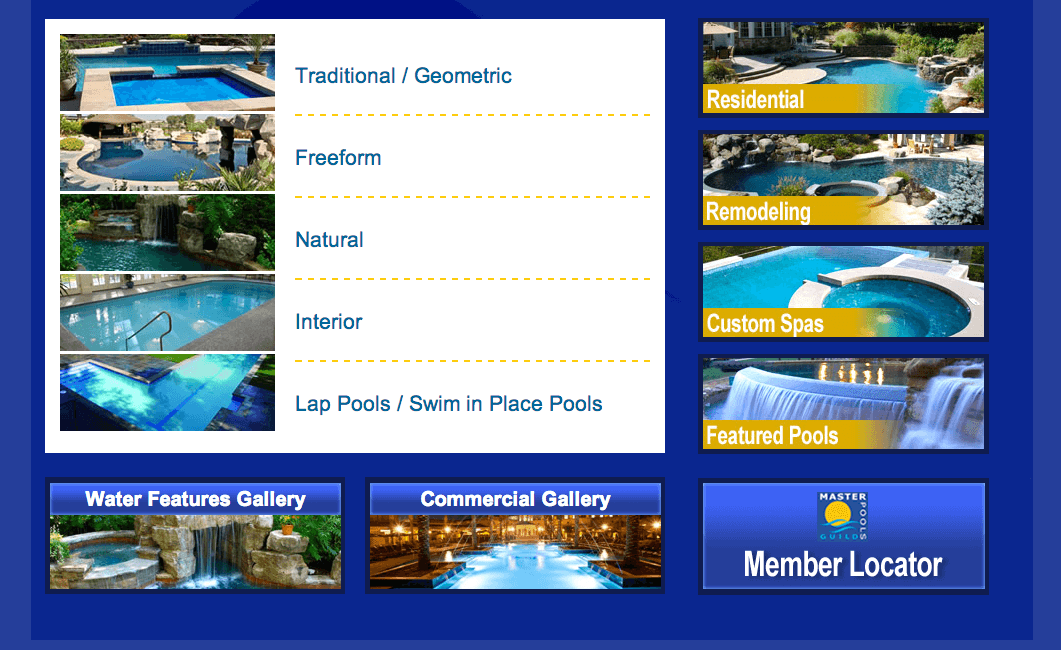 This website is integrated with Google Translate that translates all website copy into English, French, and Spanish. Social media links finish off the website to make it a well rounded, elegant website fit for an award winning pool builder.



About Small Screen Producer
Small Screen Producer is dedicated to create and optimize your company's total online presence. As a leading innovator of digital media marketing since 2008, we have the experience to capitalize on your unique strengths to help your business succeed. Our goal is to help you Position, Pursue, Promote, and Protect your business. We offer a complete line of digital marketing solutions to get this done. They include website design, Google Ad services, Facebook and Instagram Ad services ,website lead capture tools and automation, social media marketing, reputation management, technical services, , graphic design, video production and monthly service plans. We take your online marketing and advertising off your to-do list, so you can focus on your core business.
Contact us today to learn more about boosting your company's revenue through our four pillars of success that will Position, Pursue, Promote, and Protect your business.