The Best of Pool Marketing Site Client Profiles: The Top Web Design Features for Pool Websites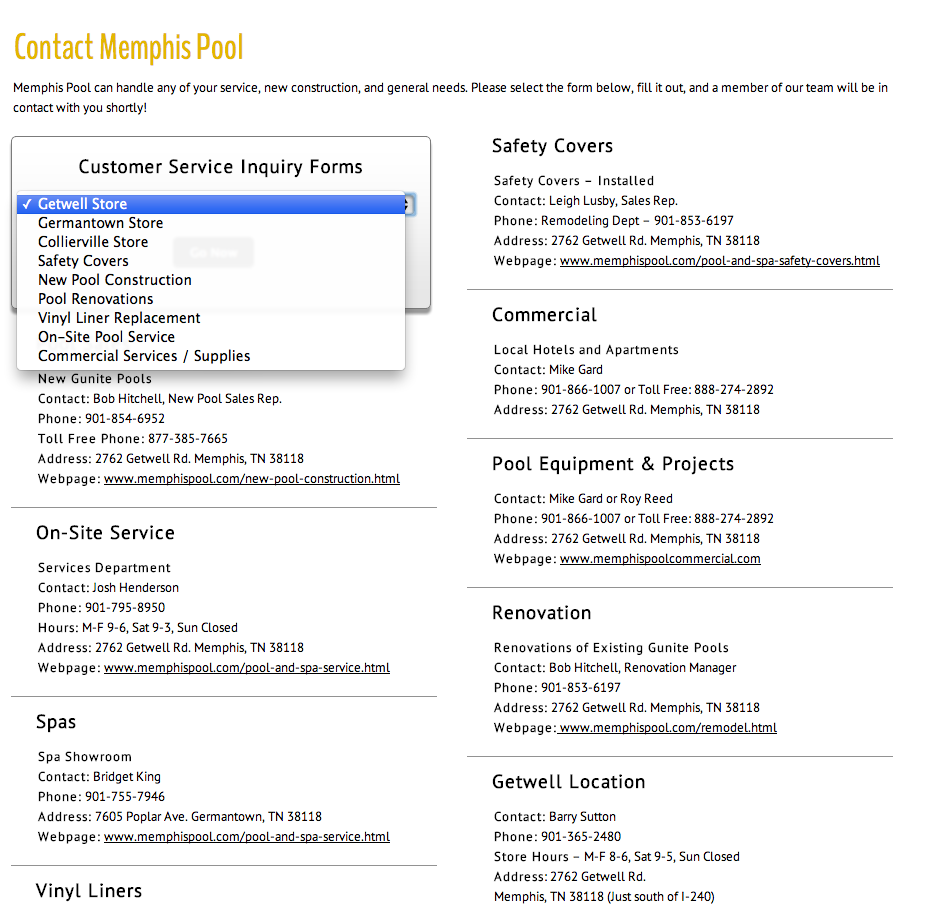 There are always surges in new web design trends, templates, plug-ins and modules. And it's always difficult to keep up. As a digital media marketing firm, we're always looking out for 'the next best thing' in digital media marketing to add to our clients' websites. While every single website we create is web responsive, we cater to each client by adding website features that enhance each specific client's overall branding and marketing strategy.
Here's a collection of a few noteworthy website features that we've added to our clients' websites that would be highly beneficial for pool companies of all types.
The Best Website Feature for a Multiple Location Pool Company
Separate Customer Inquiry Forms for Multiple Locations | Memphis Pools
Memphis Pool has several different locations in the Memphis, Tennessee and Little Rock, Arkansas areas. When a visitor is ready to contact Memphis Pool, they can select which service and retail location or department they'd like to get in touch with and a separate form for that specific location is loaded on to the page. This saves the company as well as the customer time and effort to get in touch with the right professionals at the right location, right away.
The Best Website Feature for a Pool Manufacturer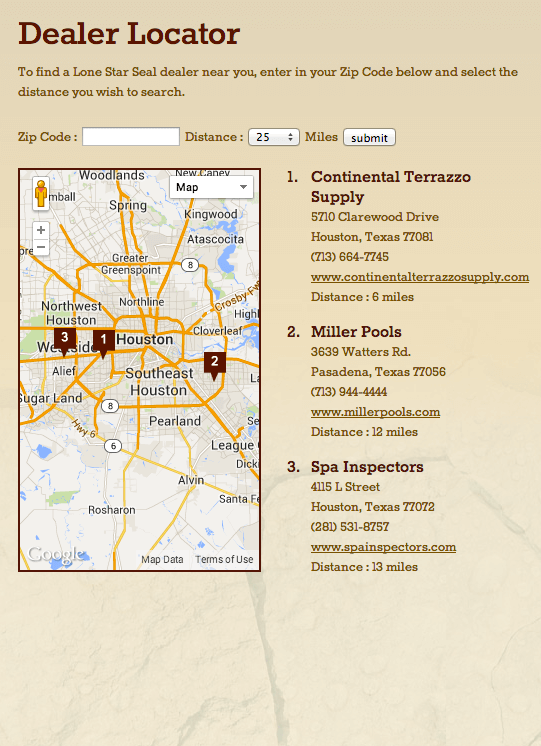 Adding a dealer locator on a pool website can provide website visitors a way to easily find where your products and services are located. The user just types in their zip code and a list of nearby dealers show up with address and contact information.
The Best Website Feature for Lead Generation 
Free Downloadable Resources | Burton Pools & Spas (www.burtonpools.com)
Relevant and helpful information is what visitors are looking for anytime they visit your website. Downloadable resources are a powerful form of content marketing that share valuable information about your company's expertise and knowledge in the industry while also providing value to the visitor and converting them into a customer.
About Small Screen Producer
Small Screen Producer is dedicated to create and optimize your company's total online presence. As a leading innovator of digital media marketing since 2008, we have the experience to capitalize on your unique strengths to help your business succeed. Our goal is to help you Position, Pursue, Promote, and Protect your business. We offer a complete line of digital marketing solutions to get this done. They include website design, Google Ad services, Facebook and Instagram Ad services ,website lead capture tools and automation, social media marketing, reputation management, technical services, , graphic design, video production and monthly service plans. We take your online marketing and advertising off your to-do list, so you can focus on your core business.
Contact us today to learn more about boosting your company's revenue through our four pillars of success that will Position, Pursue, Promote, and Protect your business.