Client Profile: St. Lawrence Pools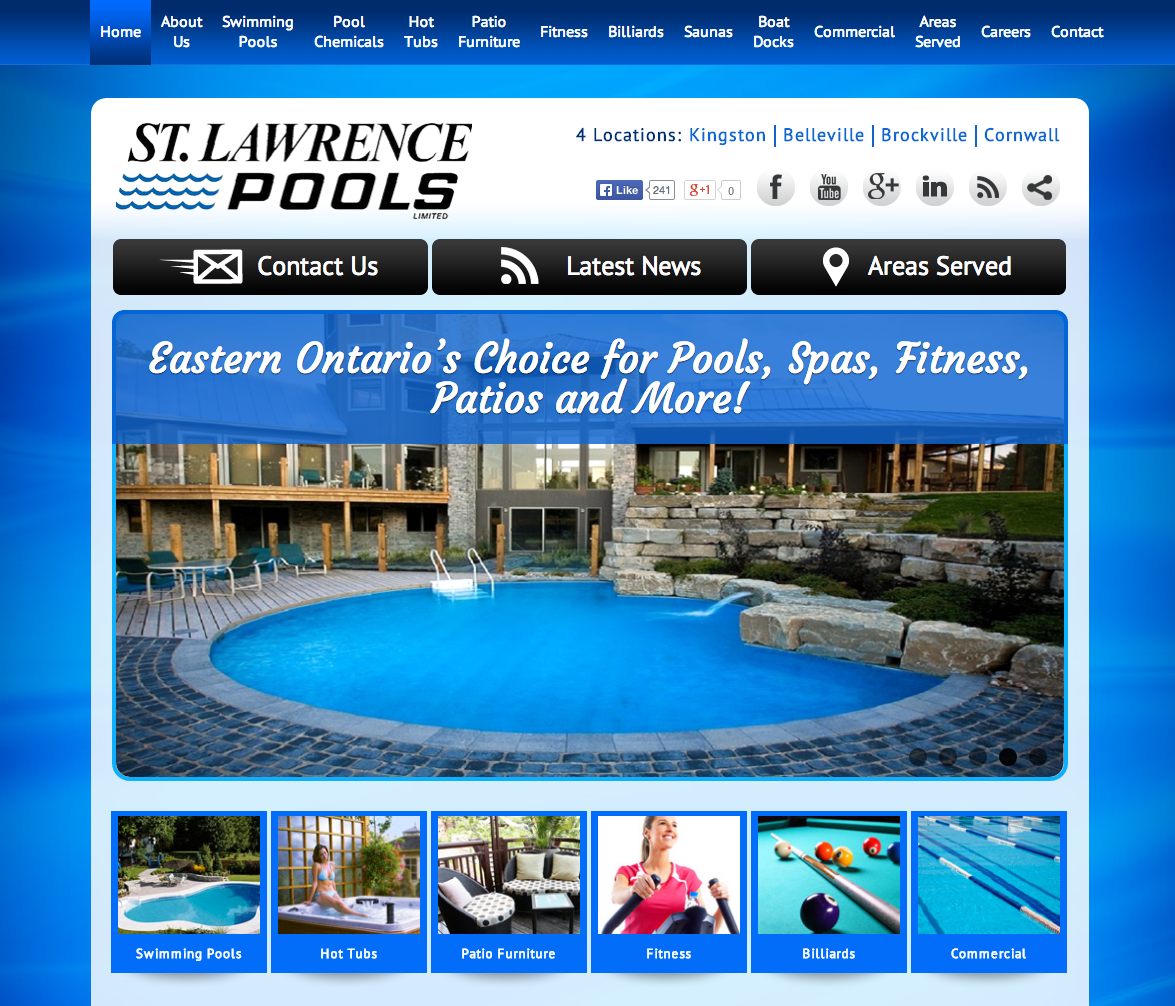 If your business offers a lot of products and services, take a look at this brand new website we launched.  We're crossing the border to our northern neighbor Canada today. With over 45 years of experience, St. Lawrence Pools serves Kingston, Ontario, and surrounding areas.
St. Lawrence products and services extend beyond just residential and commercial posts; they specialize in hot tubs, swim spas, outdoor living, fitness equipment, docks, and a whole lot more.
No matter what the next new or big thing in the industry is, St. Lawrence continues to offer unwavering commitment to quality, integrity and service. And this transcends into every relationship related to their business, from vendors, employees, and customers.
Small Screen Producer is proud to launch their brand new web presence this week and we have to admit, it's an extremely appealing site!
The homepage offers a great introduction of the pool company and features a section of categories highlighting the business's main features.
Users can click "play" on the custom video to learn more about this all-seasoned business.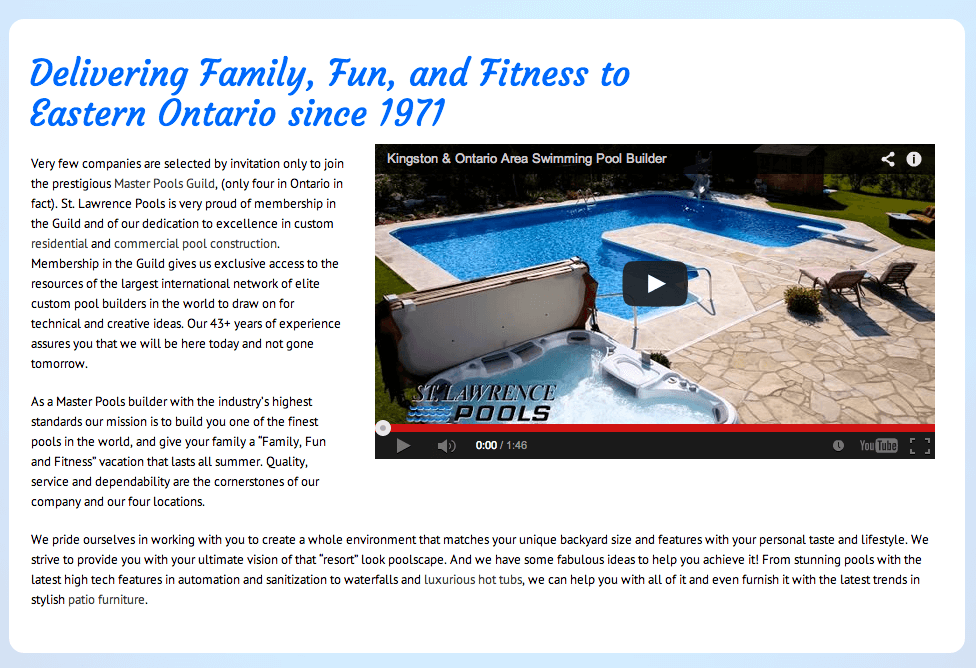 Some features to note are the quick links at the top, which include social media links, click to contact, link to the site's blog and areas served.

The navigation bar at the top and the quick links at the very bottom of the site is where visitors will find access to every page on the site.

The footer of every page on the site highlights featured products, customer testimonials, and a free eBook download for lead generation.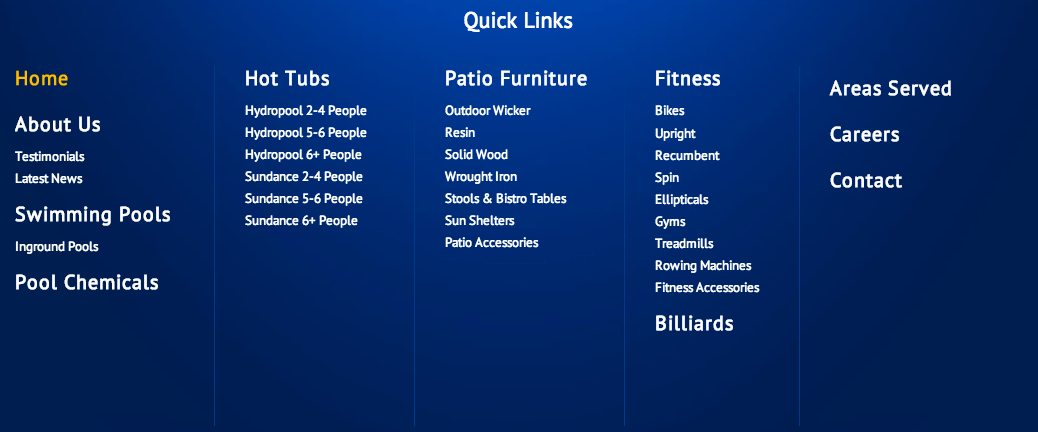 Like we mentioned earlier, since this client has a significant amount of products, we built the site a custom widgets and photo galleries to make it extra organized for their visitors.
Each pool category has a high resolution photo gallery showcasing the company's beautiful work.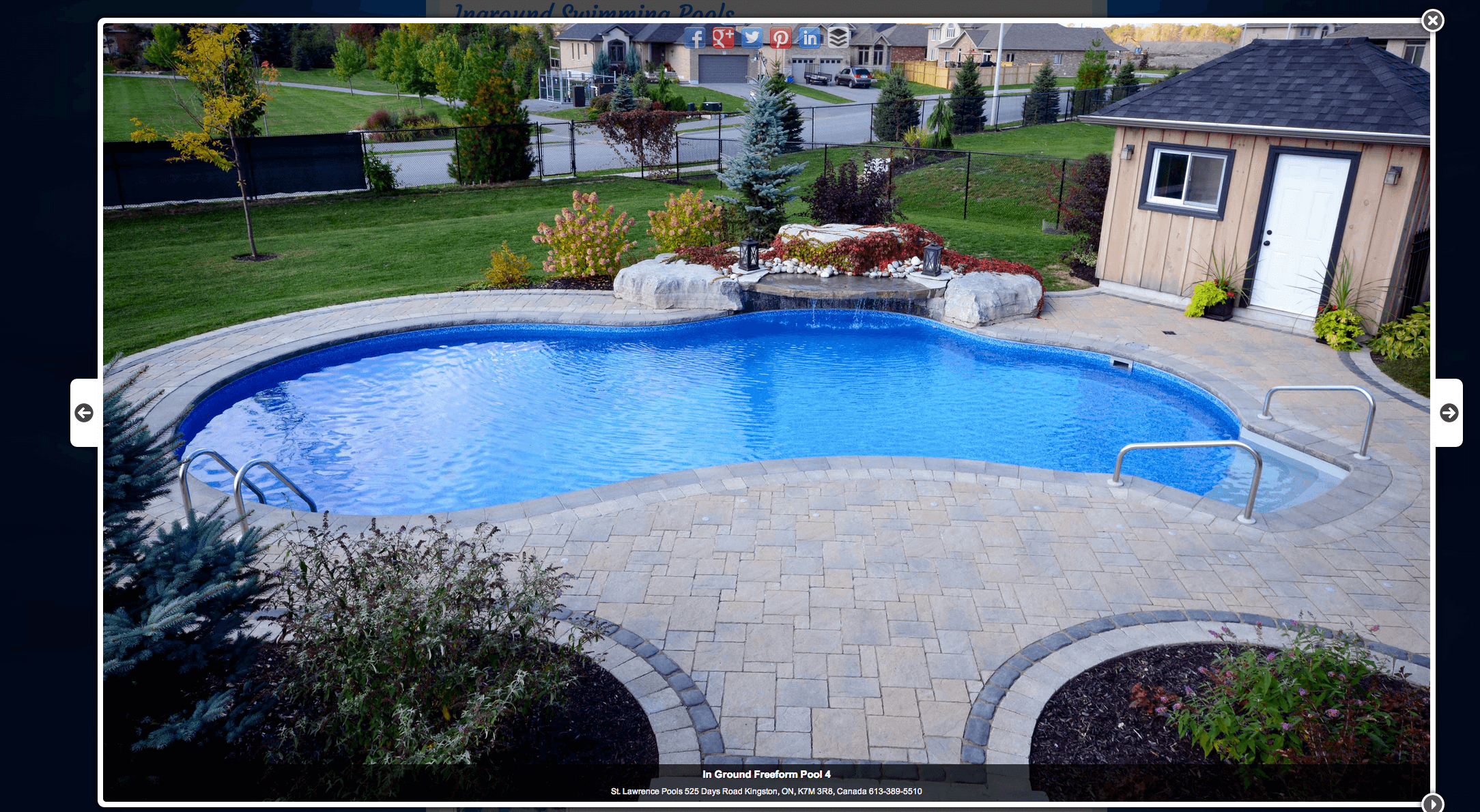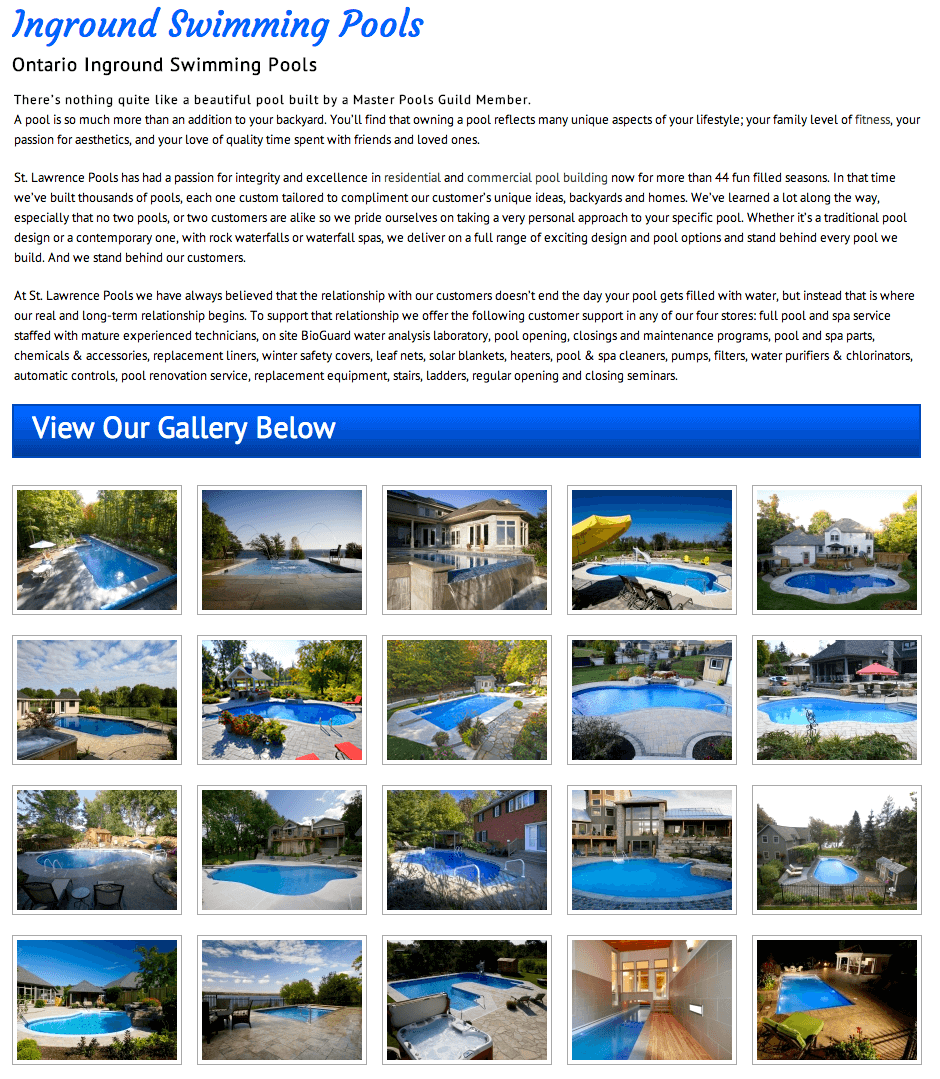 For hot tubs and fitness products, visitors see view various brands. Each is further categorized by size so visitors can discover the right model that fits their needs.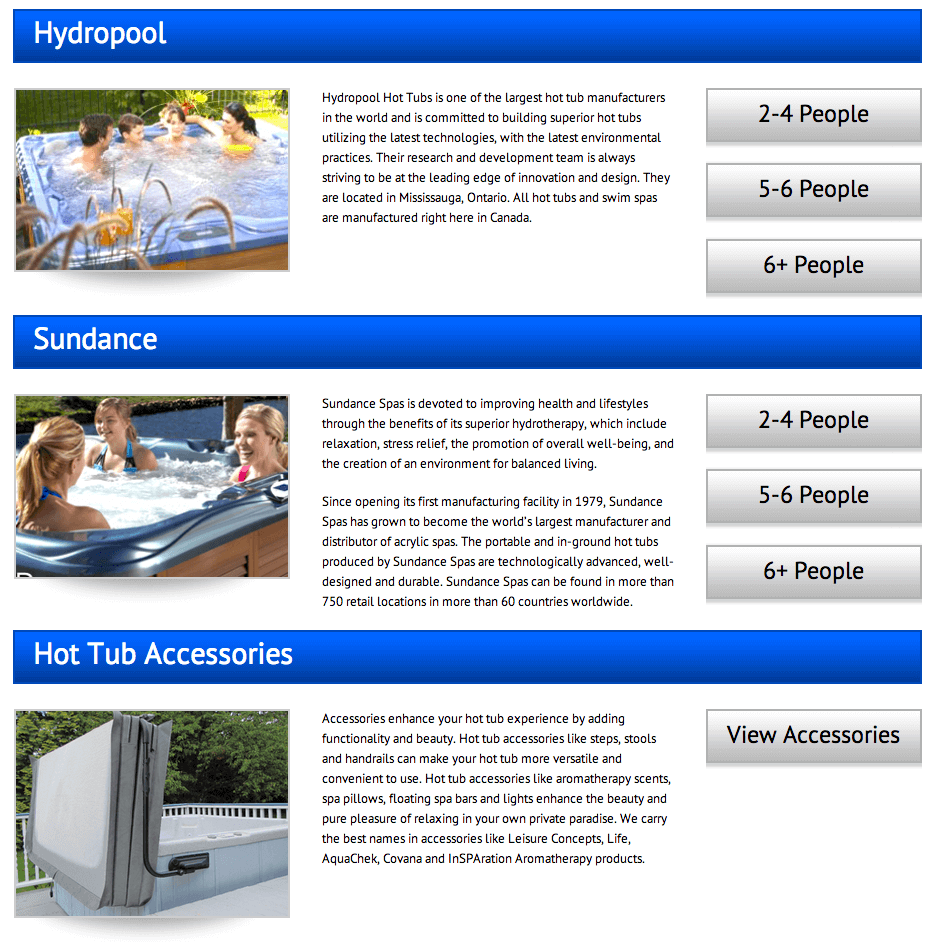 When a user "clicks for more details," the visitor is taken to a page where they can read more about the product and fill out a form to contact the company about that particular product.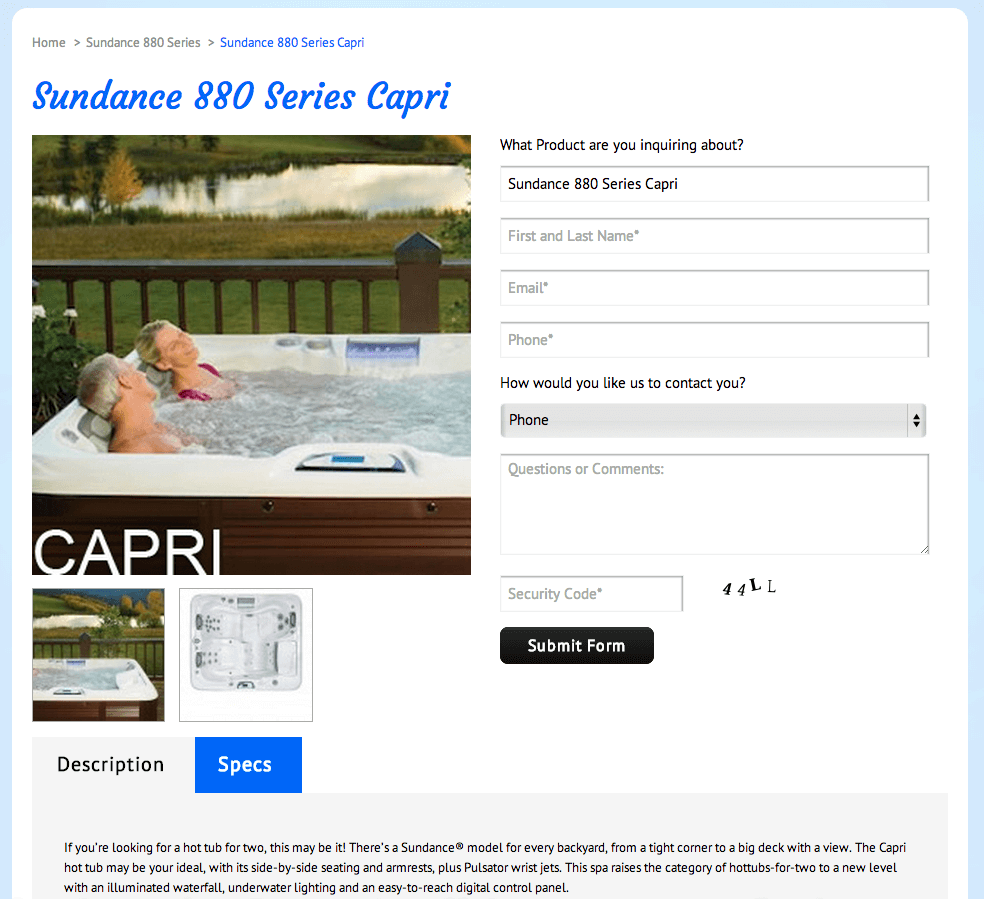 Areas served and contact form pages make it easy for customers to get in touch quickly.