Client Profile: Metropolitan Pools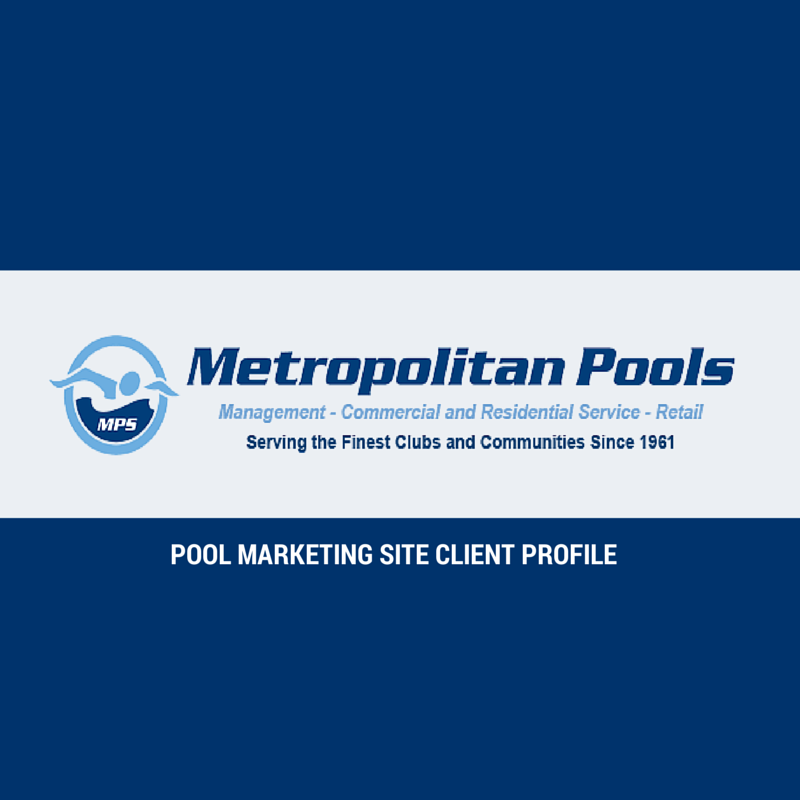 As the original pool management company in Ohio and the largest pool management company in the state, Metropolitan Pools offers everything and anything you would need to keep your pool safe, clean, and enjoyable. Since 1961, this full-service pool management company takes care of all the frequent hassles of cleaning and running a pool so their customers can sit back and enjoy the swimming season. The company's team of technical and qualified technicians offers advice as well as a variety of products tailored to meet every customer or facility need, even swimming lesson instructors and lifeguard training!
Take a look at the new web presence Small Screen Producer built for Metropolitan Pools. The clean and intuitive design of the new website design offers and approachable and informative environment for Visitors. Visitors may click on the top navigation to learn more about the services offered by Metropolitan Pools as well as read customer testimonials, employment, and the company's background story. Or, they can scroll down and click on any of the "bucket categories" down below.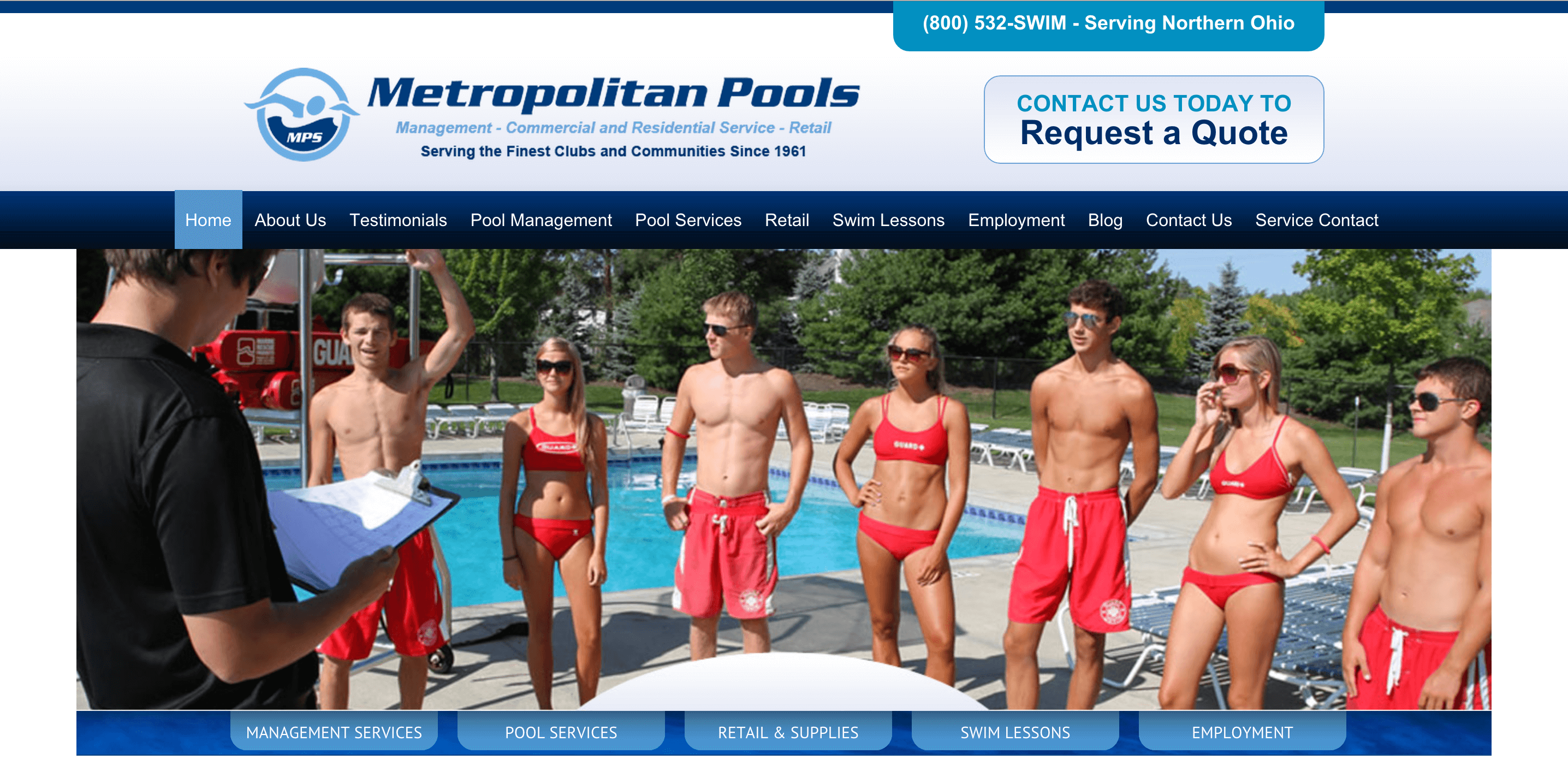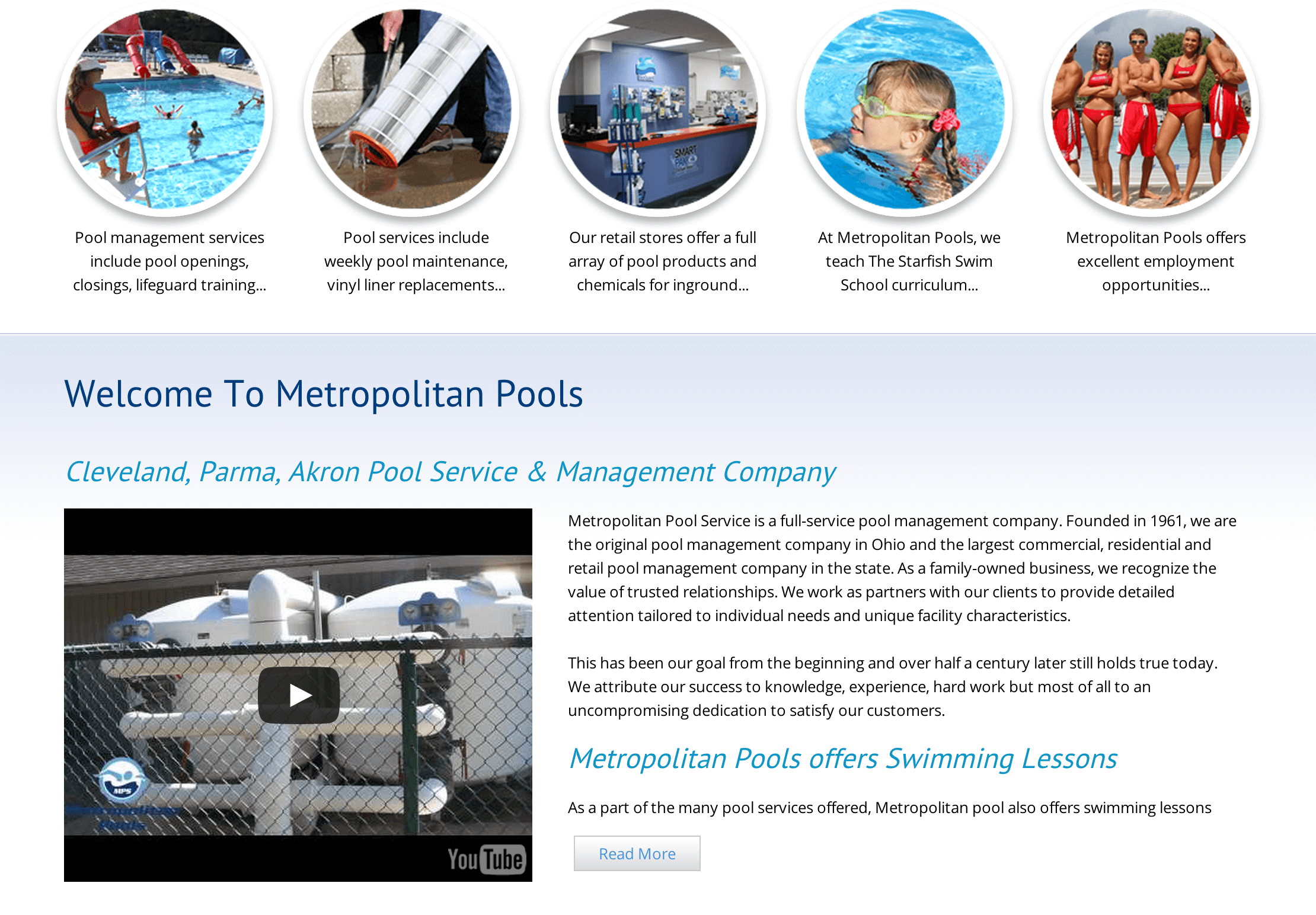 Read more about the company's long history or watch the custom business profile video.
As a dedicated member of the Association of Pool and Spa Professionals (APSP), Metropolitan Pools wanted to add a water safety resource center. This is where visitors can get the latest tips and resources for ensuring a safe pool environment for their friends and family while in or around a swimming pool. Visitor may also find the latest news and information about pool safety and pool management in the company's blog.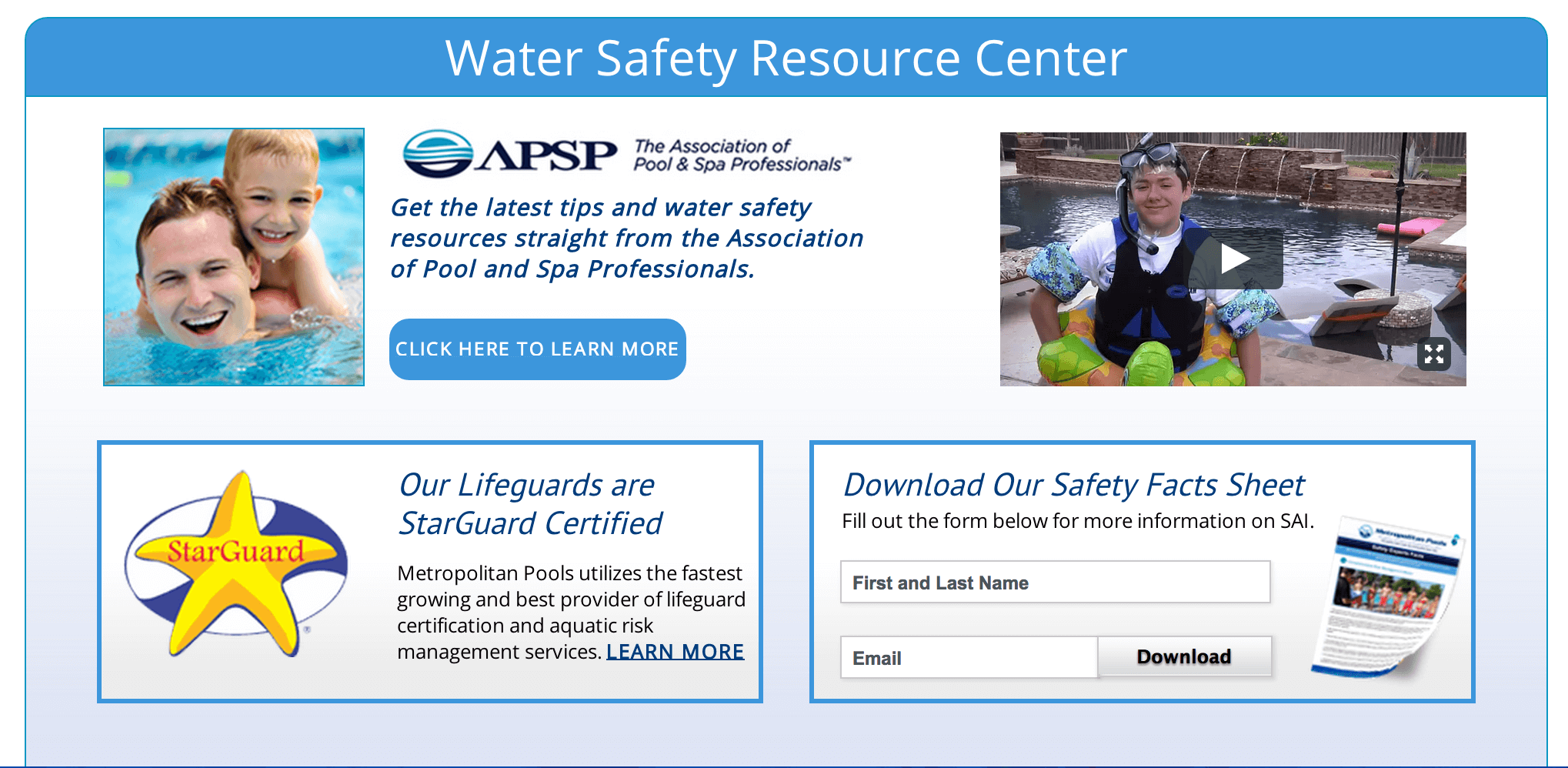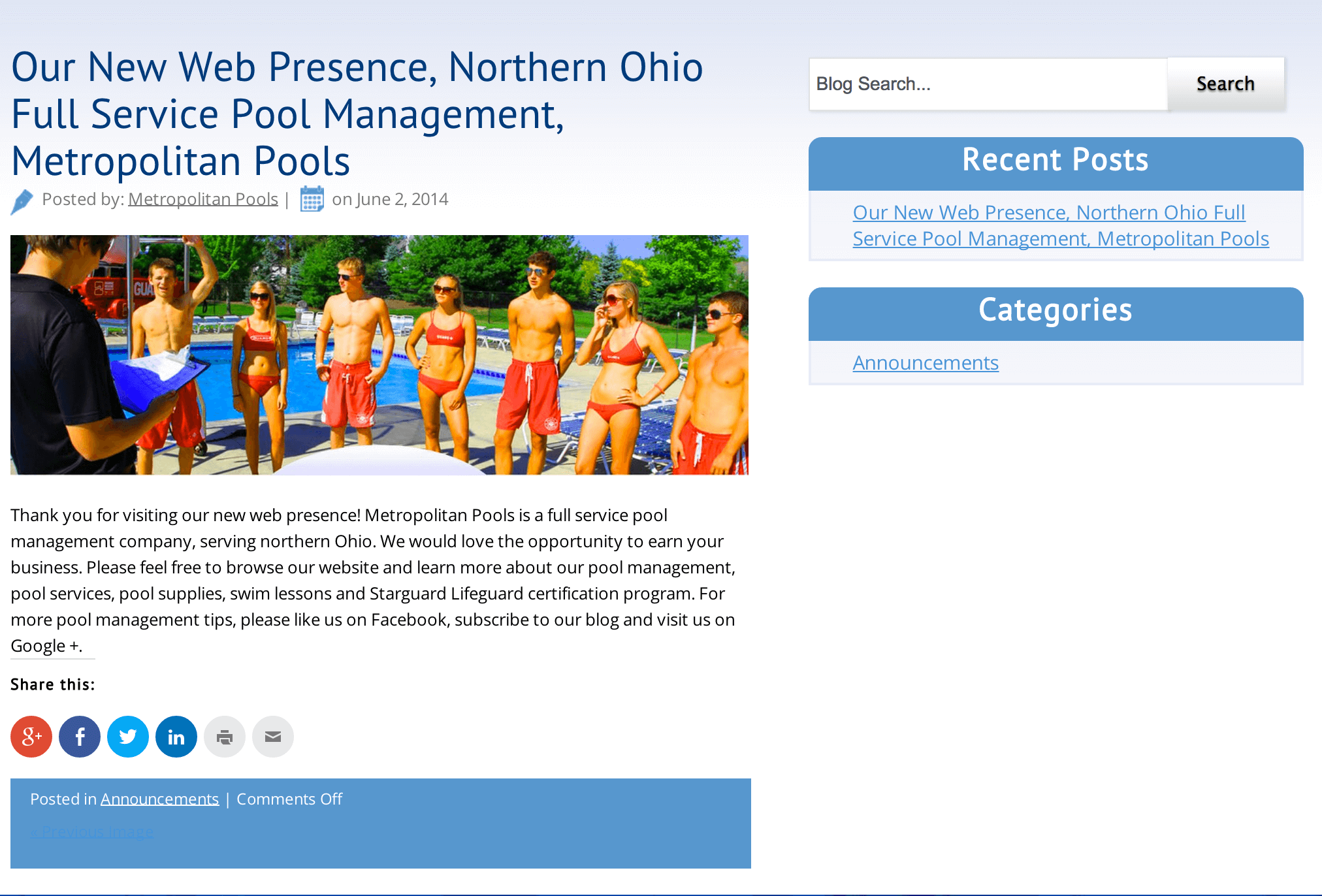 Each service page (Pool Management, Pool Services, Pool Retail, Swimming Lessons) is very informative and each service page contains forms, calls-to-action, and Google Maps integration that helps guides visitors who are interested in the services to the next step. Or, visitors may request a quote at the top banner on the website or contact pages on the right side of the navigation.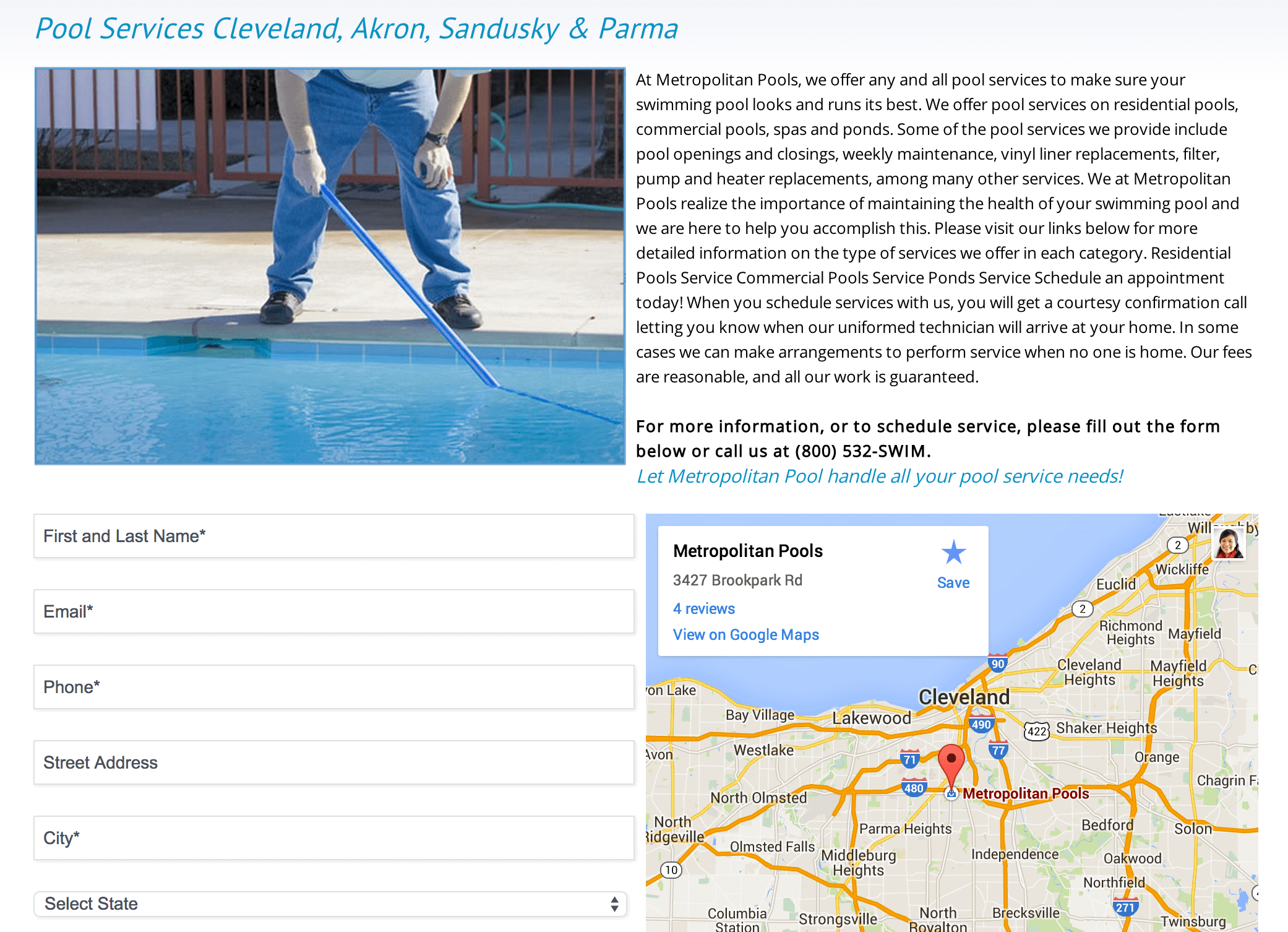 Valuable add-ons to the site include stagnant bucket categories for customer testimonials, pool safety, and blog at the bottom of each page of the website. In addition, affiliations and social media links help build the company's presence on the web and extends it beyond the website.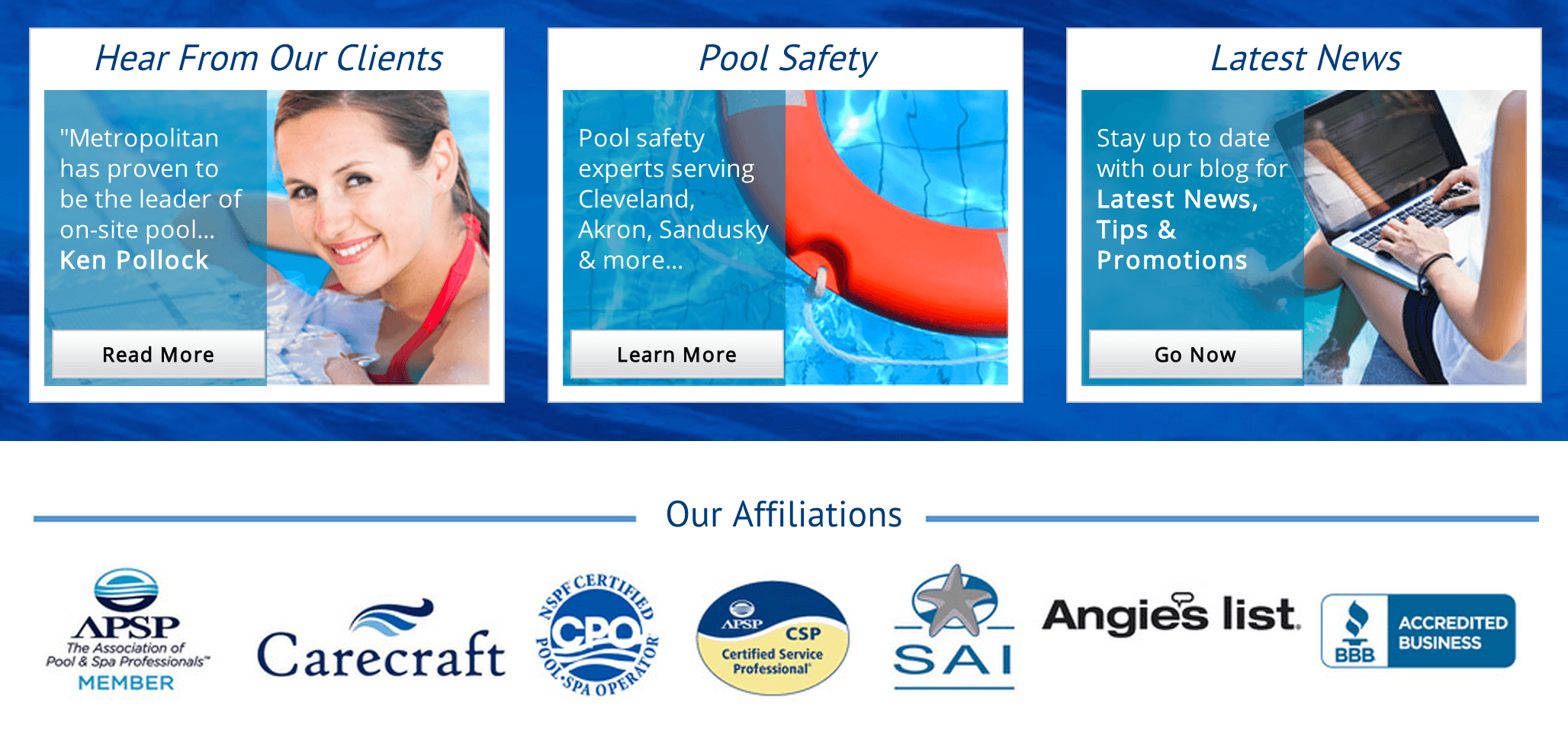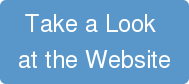 About Small Screen Producer
Small Screen Producer is dedicated to create and optimize your company's total online presence. As a leading innovator of digital media marketing since 2008, we have the experience to capitalize on your unique strengths to help your business succeed. Our goal is to help you Position, Pursue, Promote, and Protect your business. We offer a complete line of digital marketing solutions to get this done. They include website design, Google Ad services, Facebook and Instagram Ad services ,website lead capture tools and automation, social media marketing, reputation management, technical services, , graphic design, video production and monthly service plans. We take your online marketing and advertising off your to-do list, so you can focus on your core business.
Contact us today to learn more about boosting your company's revenue through our four pillars of success that will Position, Pursue, Promote, and Protect your business.