Client Profile: Artesian Custom Pools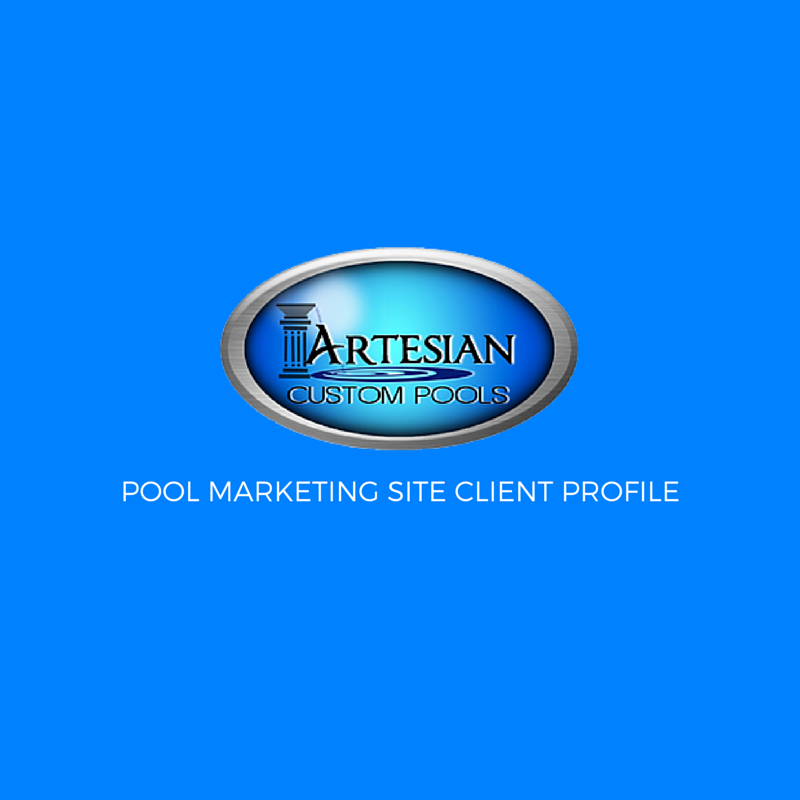 Artesian Custom Pools is a premier custom pool building and remodeling expert that services the Dallas, Texas area. When it comes to building your custom backyard space, there are no limits to what Artesian Pools can accomplish. This pool builder is innovative and determined to build each customer an outdoor living space that's one-of-a-kind and suits individual preferences and lifestyle.
Small Screen Producer built a brand new web design suits this company's avant-garde approach to pool building and remodeling. The parallax, web-responsive WordPress-powered site features a high-resolution banner, call-to-action buttons, and an intuitive navigation for visitors to learn more right away.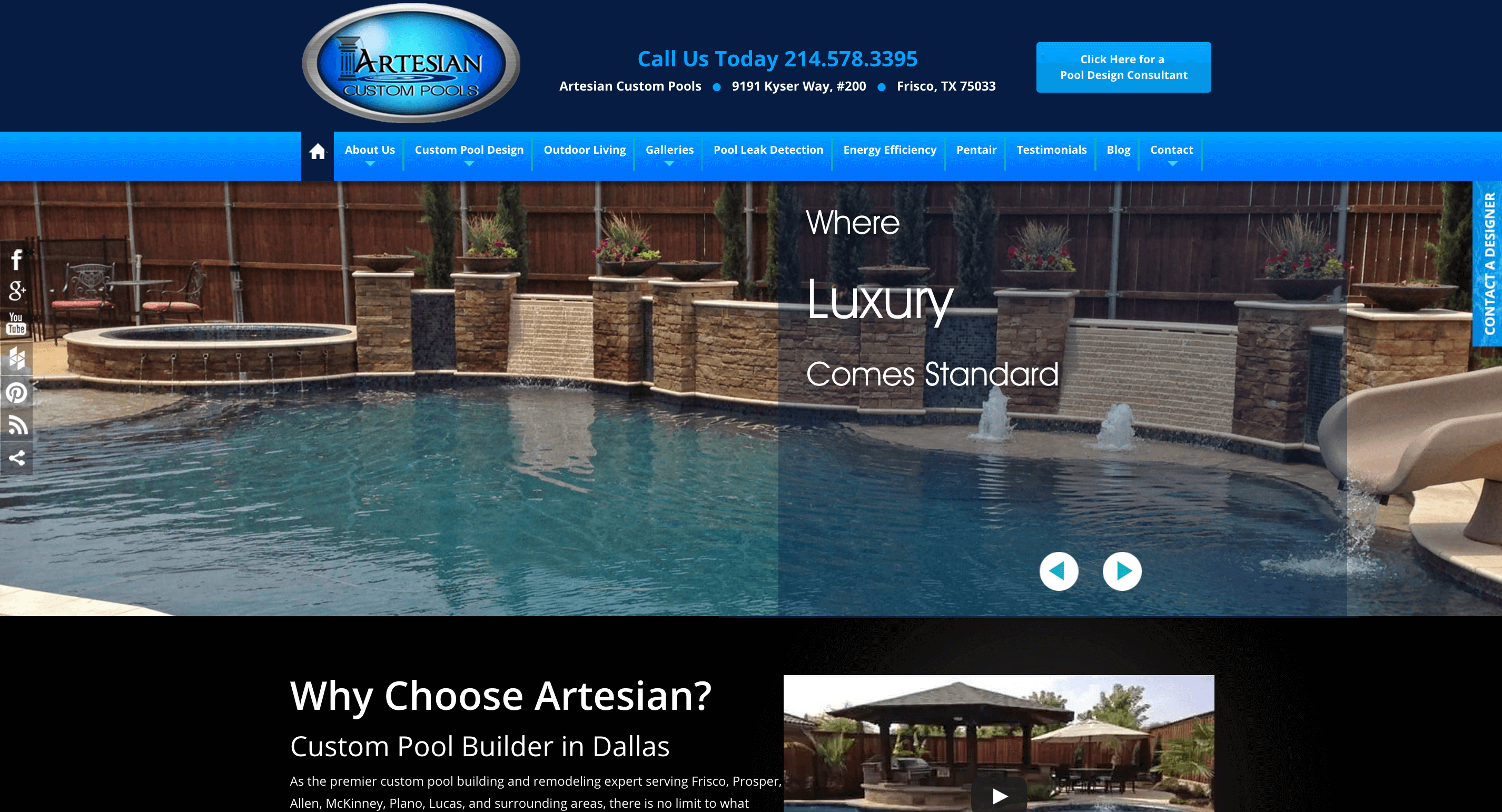 Scroll down to view a custom business profile video we built for Artesian along with interactive buttons that highlight main services. As visitors move down the homepage, images are changed out and new modules appear, making this a very engaging website that fluidly and strategically introduces the company to the customer. For example, visitors can learn more about the business by watching the video, and scroll down to read the company's approach to pool design, adding additional water features, and building out an entire outdoor living area to complement a swimming pool.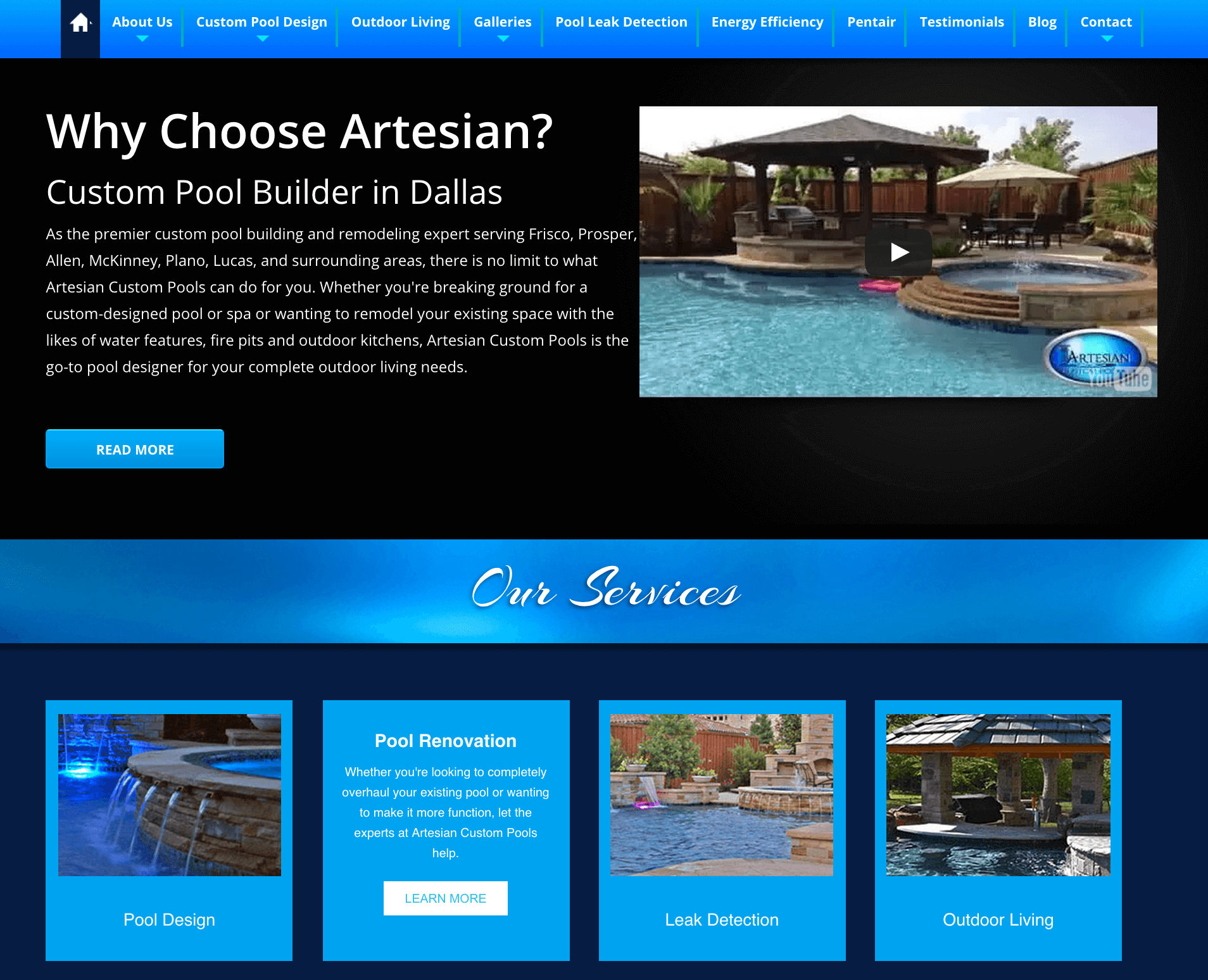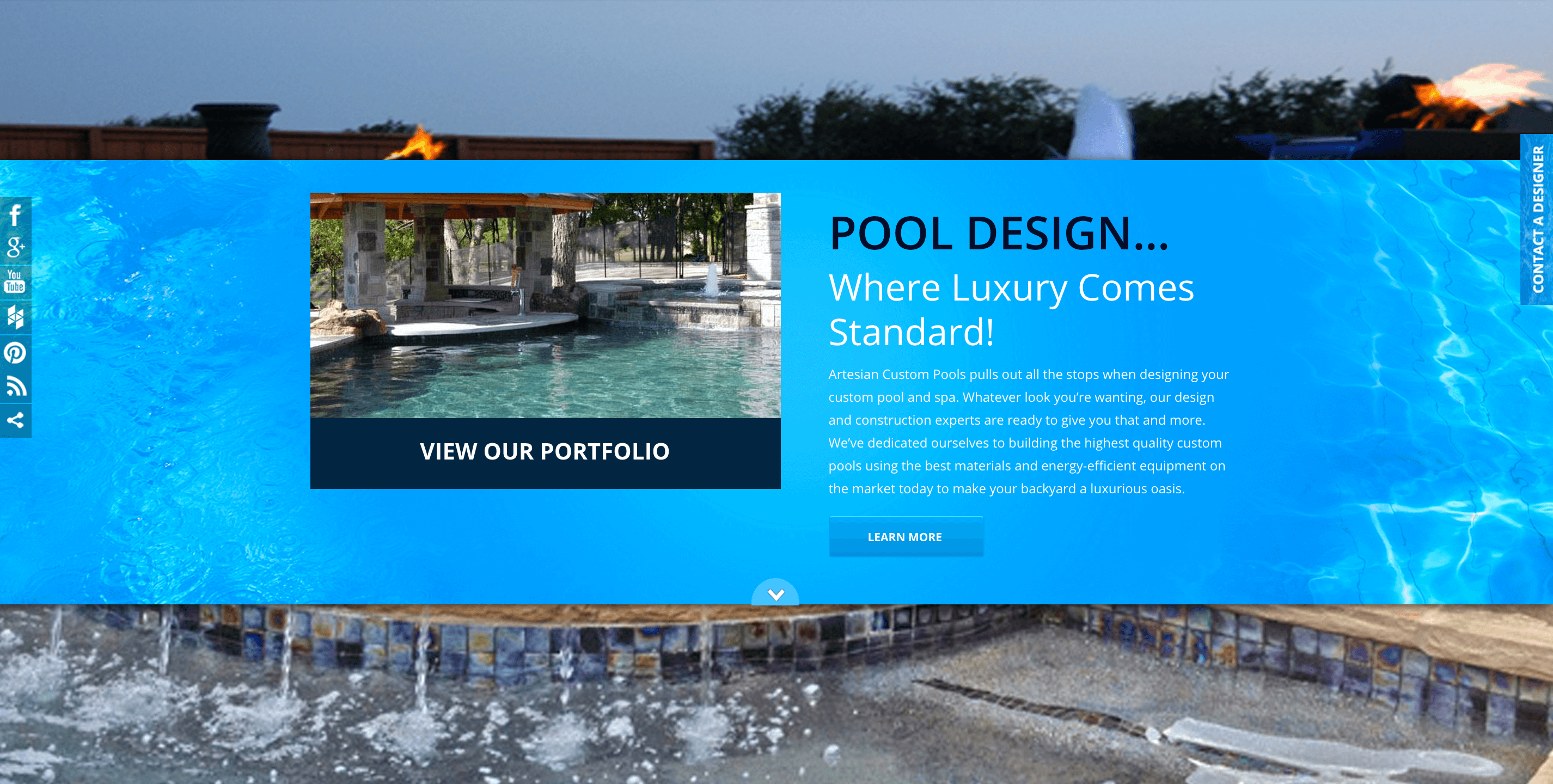 Valuable lead generation content sits at the foot of the site, offering a link to the site's blog articles, client testimonials, FAQs page, energy efficient product sheets, and financing information.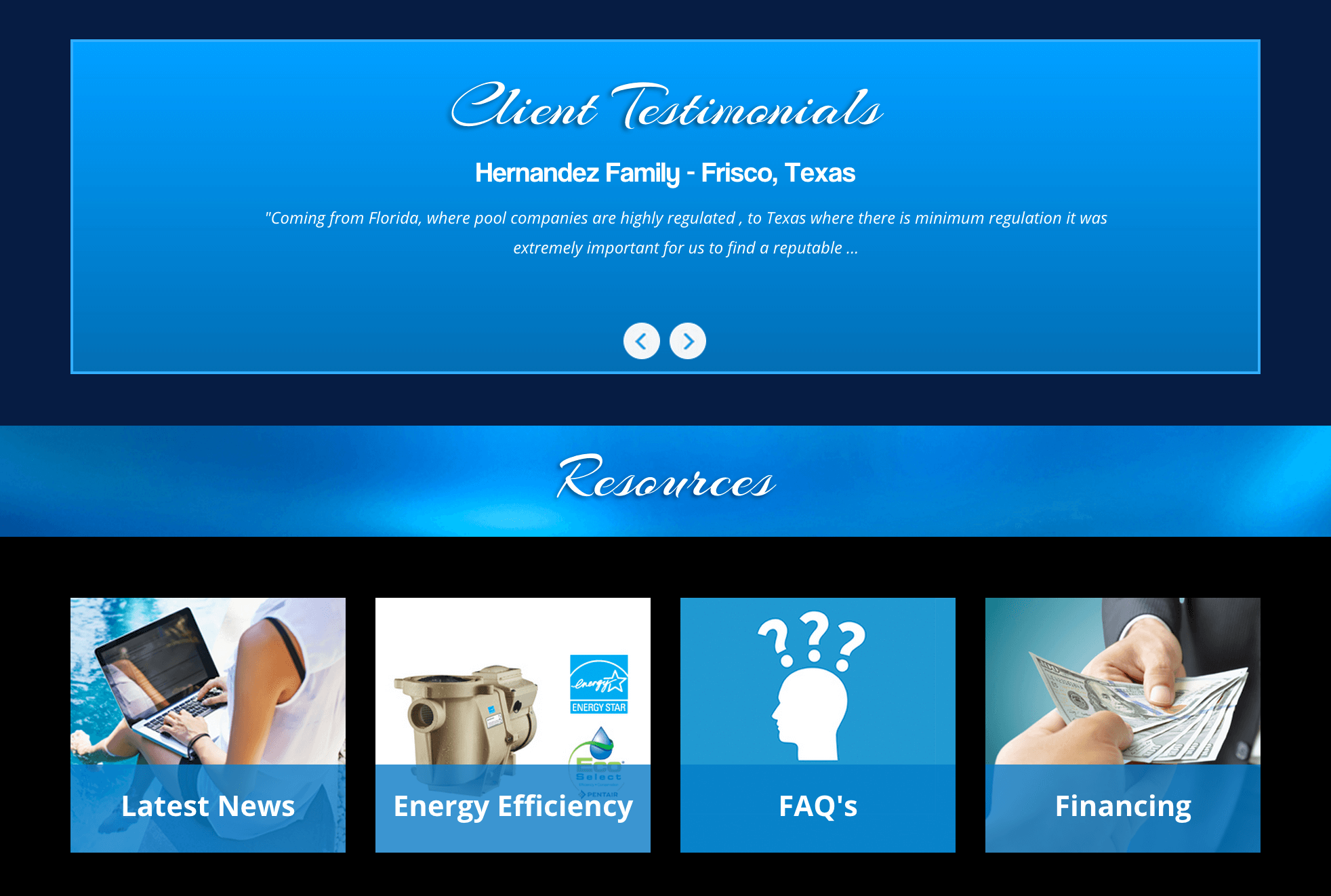 The layout for the site's service pages effortlessly walks the visitor through the pool design process from start to finish and the outdoor living possibilities once their pool is complete. The site's photo galleries offer high-resolution, socially shareable images of the company's proudest moments in pool design and remodeling. Social media buttons add final touches to the site along with a Google-maps integrated contact page.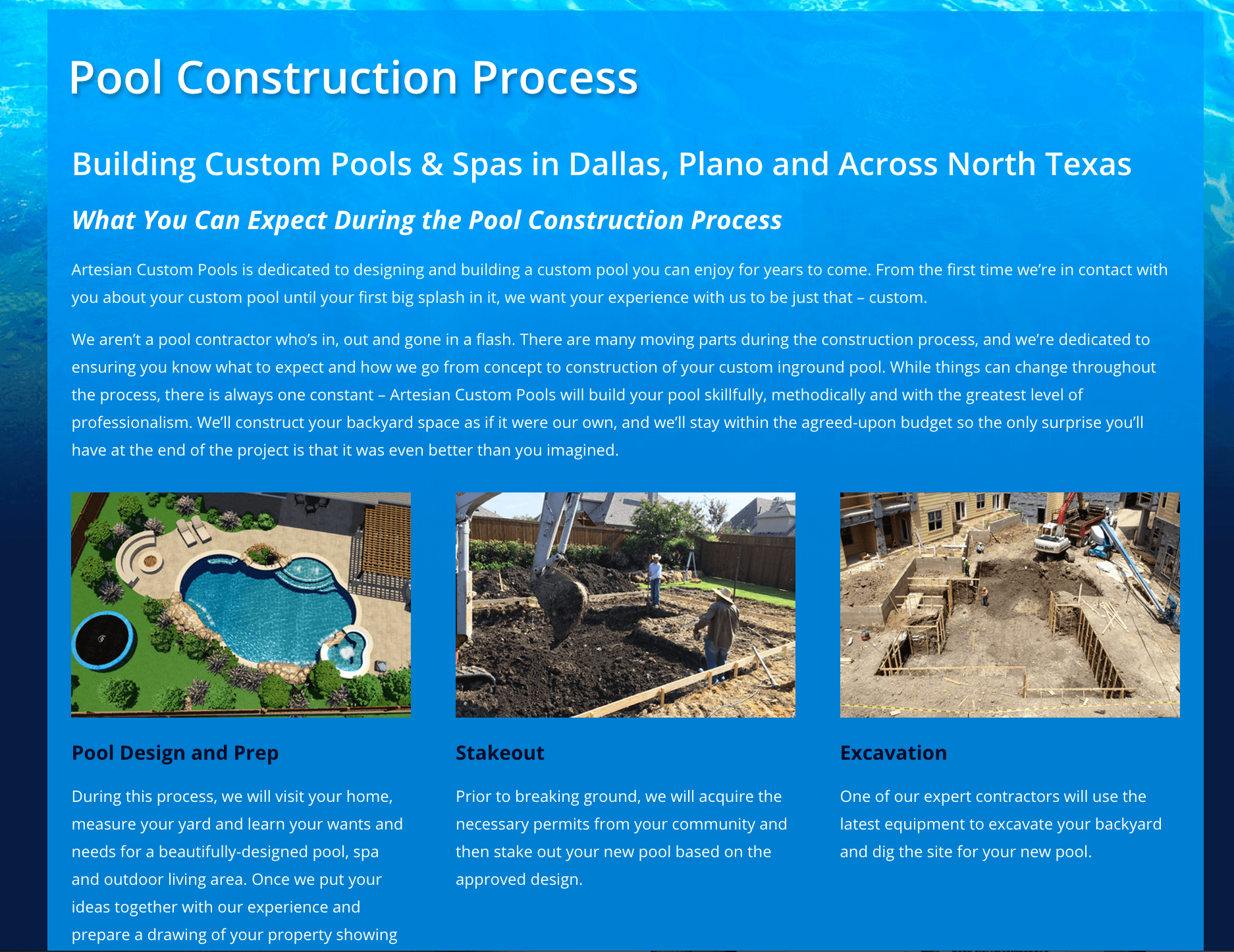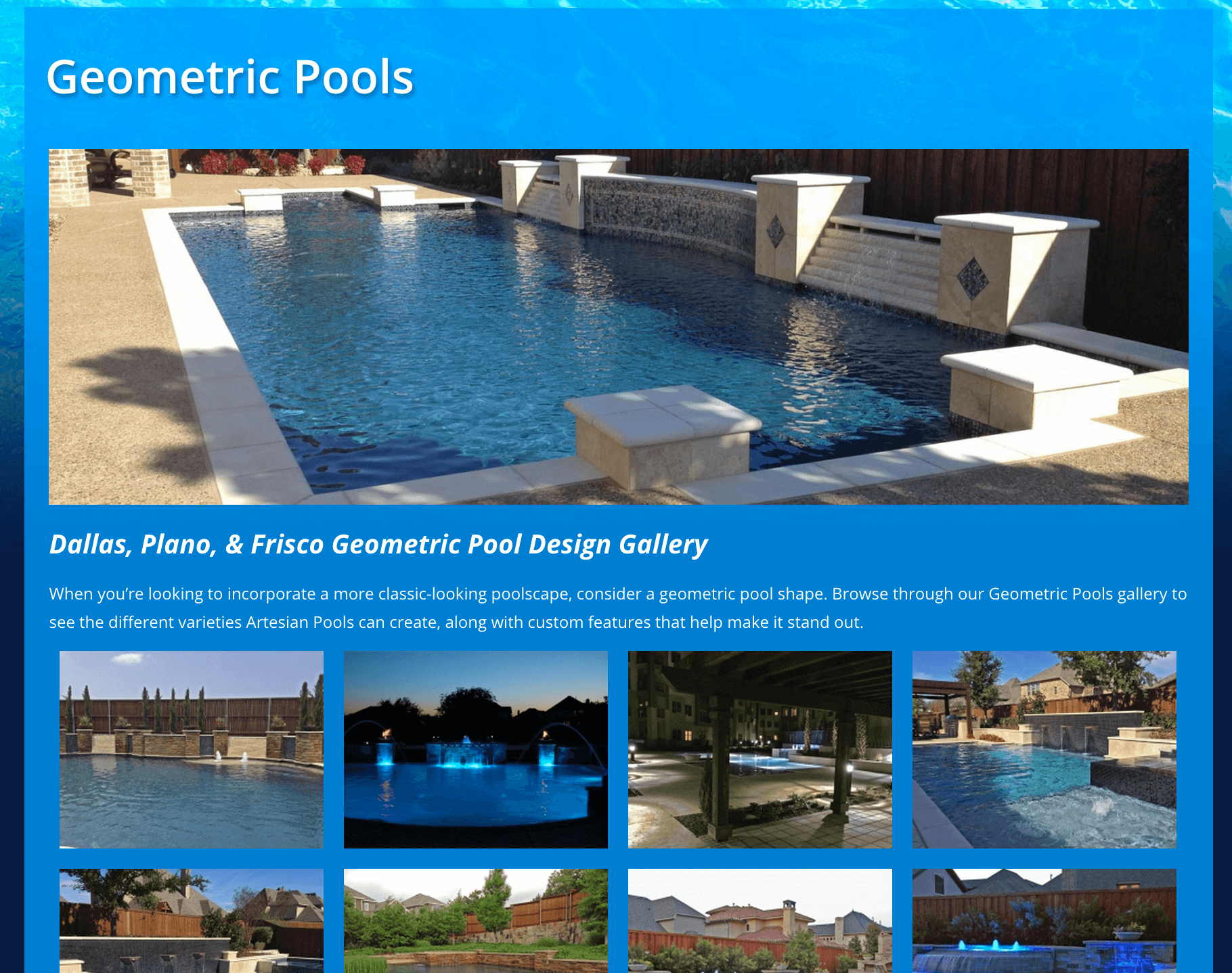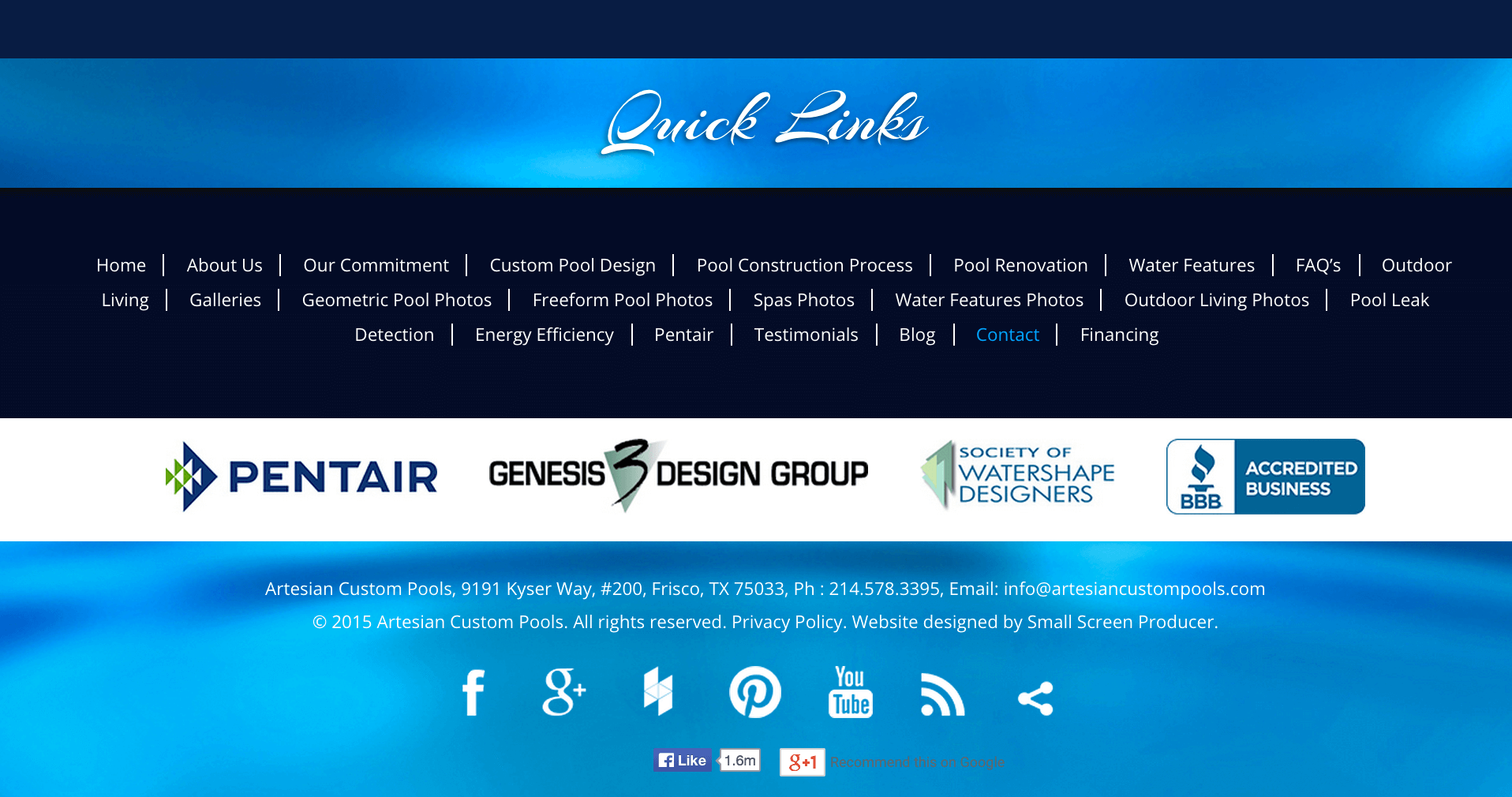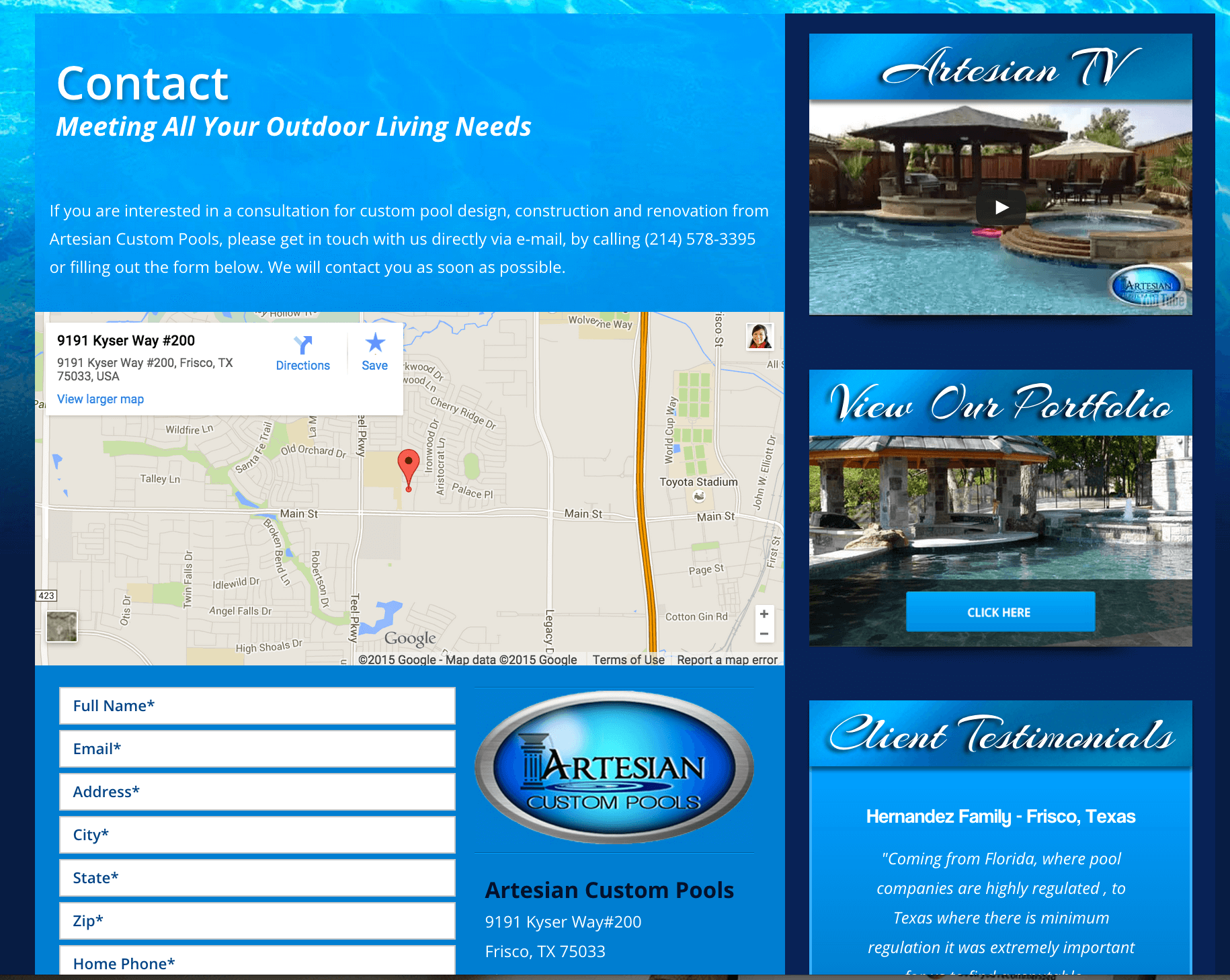 About Small Screen Producer
Small Screen Producer is dedicated to create and optimize your company's total online presence. As a leading innovator of digital media marketing since 2008, we have the experience to capitalize on your unique strengths to help your business succeed. Our goal is to help you Position, Pursue, Promote, and Protect your business. We offer a complete line of digital marketing solutions to get this done. They include website design, Google Ad services, Facebook and Instagram Ad services ,website lead capture tools and automation, social media marketing, reputation management, technical services, , graphic design, video production and monthly service plans. We take your online marketing and advertising off your to-do list, so you can focus on your core business.
Contact us today to learn more about boosting your company's revenue through our four pillars of success that will Position, Pursue, Promote, and Protect your business.