Client Profile: Tampa Bay Pools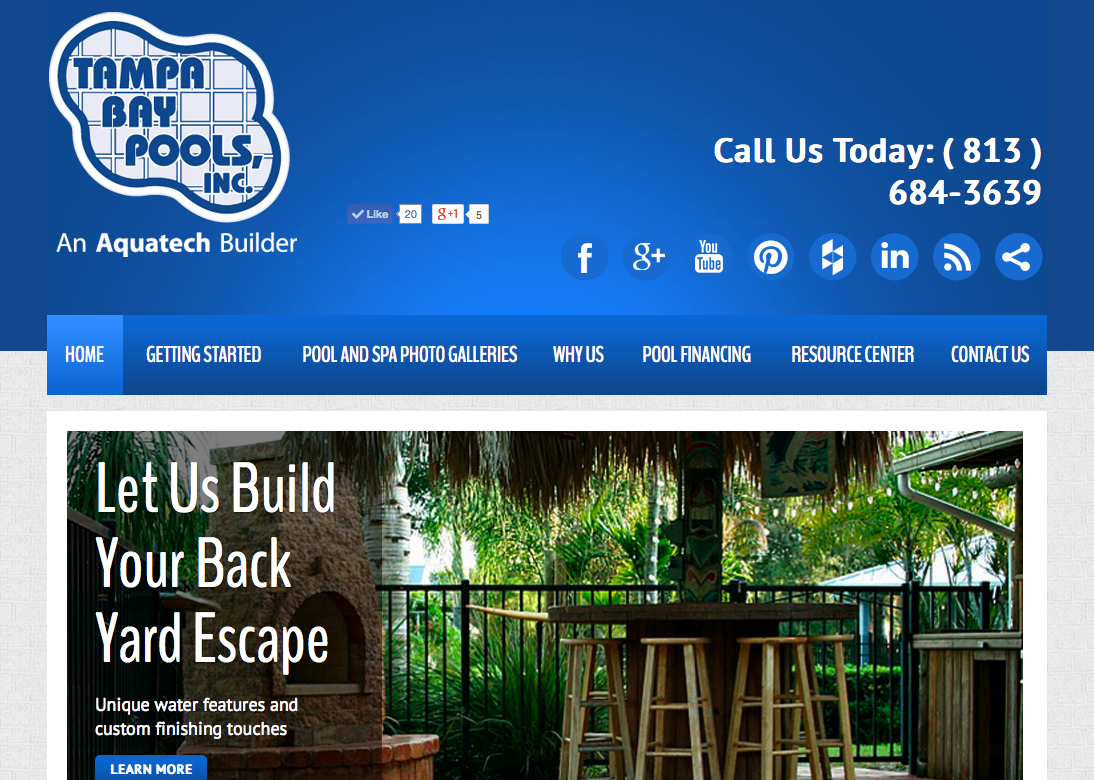 For every prospective pool owner, it takes time to find the perfect pool builder to create his or her ideal backyard space. One that offers outstanding service, takes the time to understand client needs, and has the talent to provide the best quality work available. For those prospective pool owners in the "sunshine state" also known as Florida, have we got the perfect pool company for you.
Family-owned and operated Tampa Bay Pools has been servicing the Brandon, Clearwater, St. Petersburg, and Tampa Bay area for over a decade. As an inducted member into the prestigious Aquatech Society of Pool Builders, expect nothing but the best from this company that specializes in quality pool design and outdoor living environments.
Take a look at this clean WordPress web responsive website design we created for the Tampa's only "Top 50" pool builder featuring a gorgeous interactive high-resolution photo slider.
Everything a client could possibly want to learn about Tampa Bay Pools is right on the sleek blue intuitive navigation.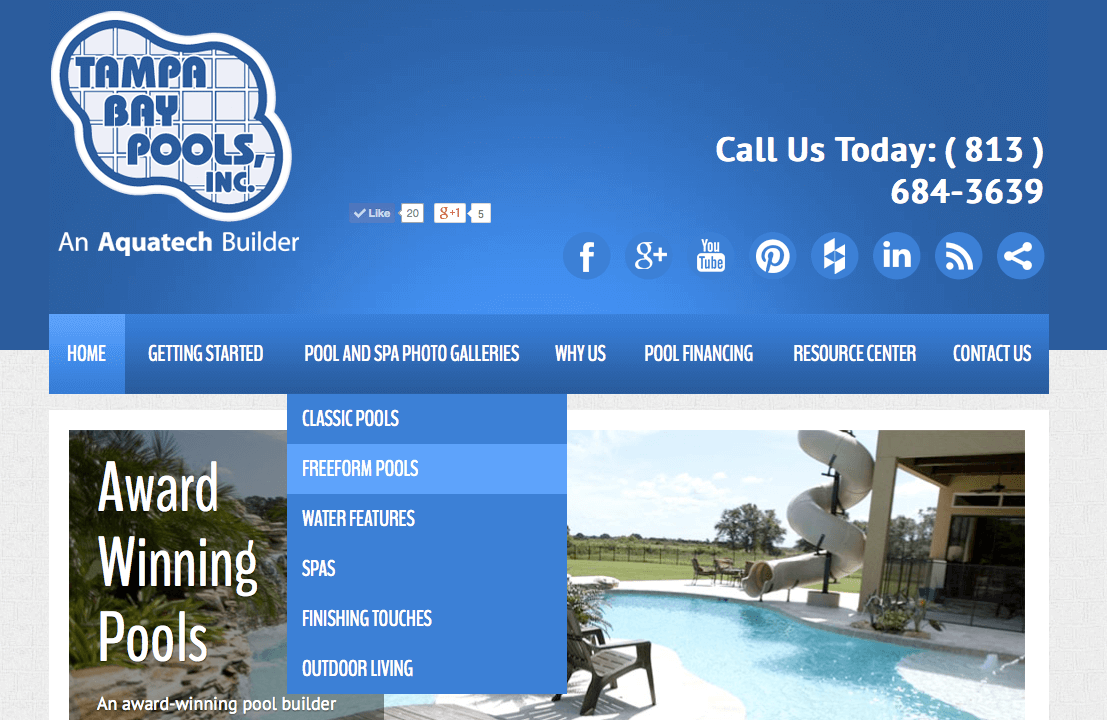 Directly under are categorized high-resolution photo galleries that are set to spark some inspiration.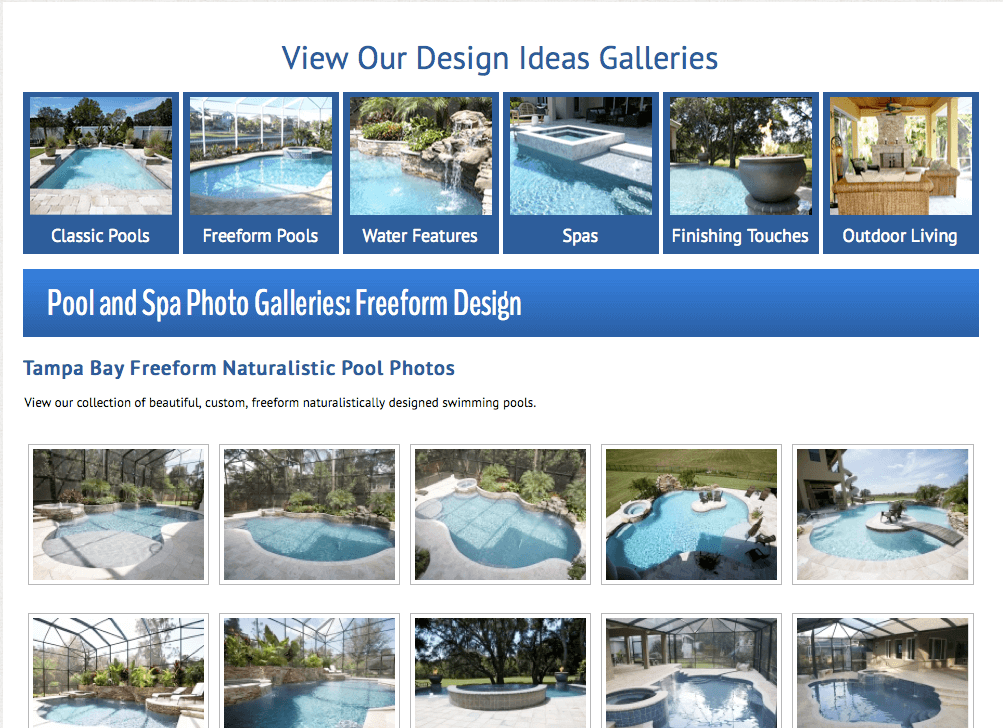 On each pool and spa photo gallery has a light box photo plug in that enlarges the photo and makes it social media shareable.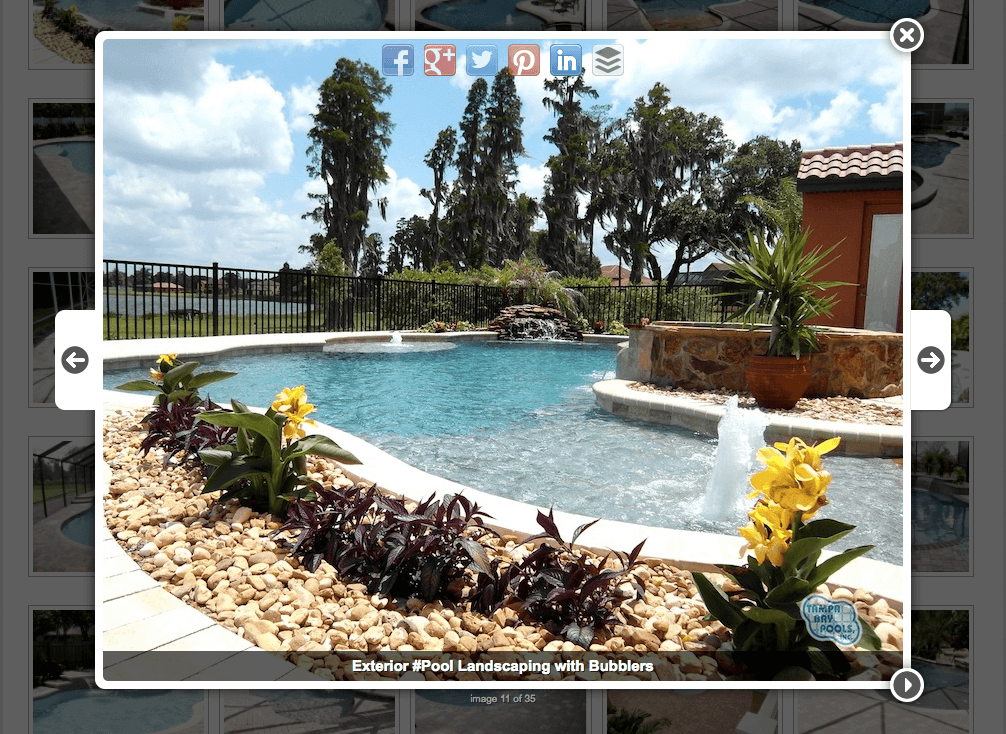 On the homepage, read about the family owned, second generational company that focuses their efforts on offering quality customer service to all clients and a lifetime warranty on all pool design and pool features. This site has been search engine optimized to rank high in local searches on Google, Bing, and Yahoo. Just search for "Tampa Bay Pool Builder" and the company is ranked at the top of the list.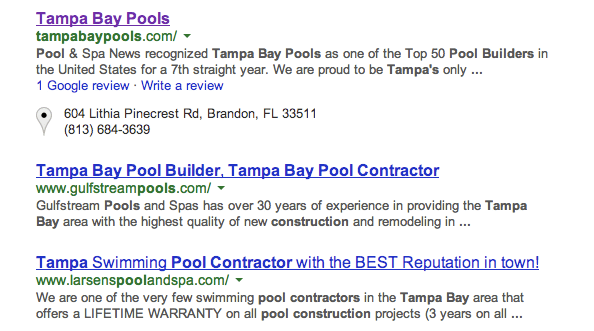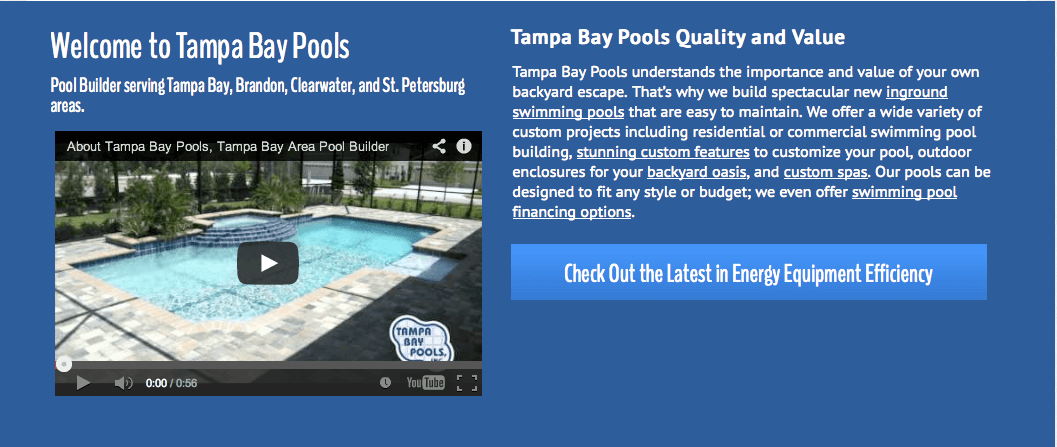 Knowledge is power. Throughout the site, you'll notice that Tampa Bay offers free educational resources that helps visitors make informed decisions throughout each step of the pool building process. Scroll down to the bottom of each page on the site and there's a footer that provides visitors with free downloadable resources on choosing the right pool builder and planning the perfect backyard space. Additionally, the site features a space to read real client testimonials.

Not sure what your options are to get started with building your Tampa Bay Pool? Click on the quick buttons below to learn more about financing, contacting the team or get acquainted with the latest news in the pool industry.

Social media plug in and links around out the website to encourage visitors to connect and start a conversation.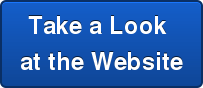 Do you need help building a custom new web presence of your own? Sign up for our free 32-page comprehensive marketing report, which will give you information about your current presence and how if favors against competitors. 

About Small Screen Producer
Small Screen Producer is dedicated to create and optimize your company's total online presence. As a leading innovator of digital media marketing since 2008, we have the experience to capitalize on your unique strengths to help your business succeed. Our goal is to help you Position, Pursue, Promote, and Protect your business. We offer a complete line of digital marketing solutions to get this done. They include website design, Google Ad services, Facebook and Instagram Ad services ,website lead capture tools and automation, social media marketing, reputation management, technical services, , graphic design, video production and monthly service plans. We take your online marketing and advertising off your to-do list, so you can focus on your core business.
Contact us today to learn more about boosting your company's revenue through our four pillars of success that will Position, Pursue, Promote, and Protect your business.