How Ebooks Are Building Successful Pool Companies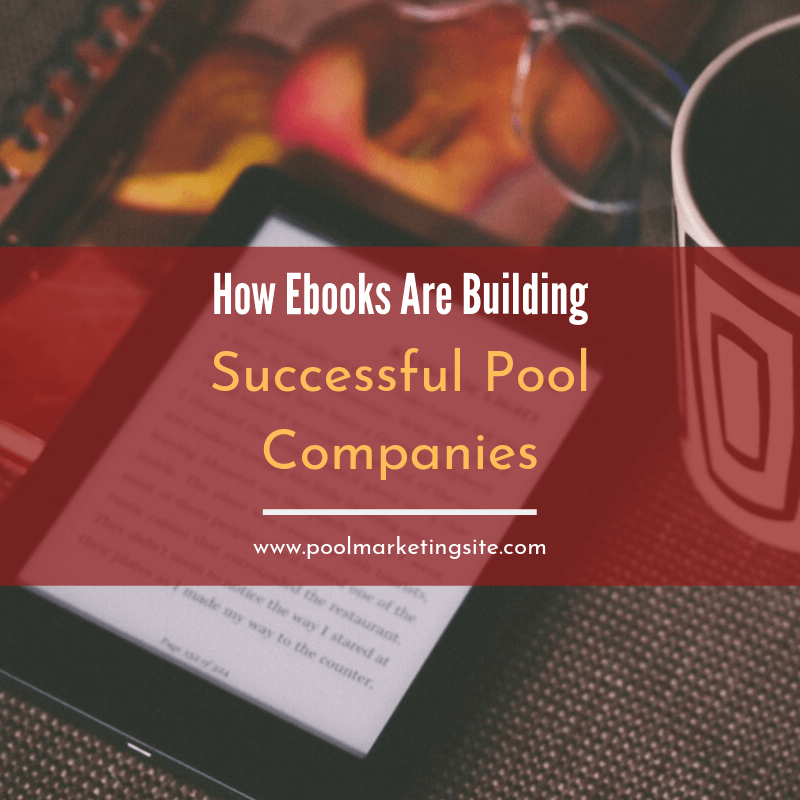 If you're in the "eBooks are so 2010!" camp, here's some news for you: eBooks for pool companies are proving to be more important than ever when it comes to marketing. According to Statista, eBook sales have soared from approximately 69 million units to 277 million units in 2017 in the United States alone.
The consumption of eBooks continues to grow not only in our country but in most other nations. People are hungry for information, and eBooks are a convenient and consumable way for your audience to receive that information.
Ebooks for Pool Companies are a Powerful Marketing Tool
As we at Pool Marketing Site have witnessed first-hand, eBooks and online publications are an effective way to expand your brand's reach, nurture readers, and convert leads.
Below are some other reasons to consider adding eBooks to your overall marketing strategy:
1. Ebooks Are Easy
Why make life any more difficult than it has to be? Nothing is easier than having a ready-to-go eBook ready to be sent, shared and downloaded to your readership across the World Wide Web.
2. Ebook Downloads Means Receiving Valuable Contact Information
Having an eBook is a win-win for you and your reader. Set your eBook up as a download requiring an email address, first name and any other contact information you think may be valuable. They receive the information they need, and you receive key information to get in touch with them later on for nurturing purposes.
3. Ebooks Make You the "Go-To" Pool Company
Sharing valuable information in a well put together eBook will elevate you from "just any old pool company" to a powerful industry leader. Readers will place a lot more trust in you than the other pool company around the block. This will send visitors to your website, increase lead contacts and ultimately drive sales.
Let Pool Marketing Site Do The Work For You!
From content ideation to eBook publication, let the experts of Pool Marketing Site take care of your online content needs. For more information on our eBooks for pool companies, click here or give us a call today at (281) 569-4370.
About Small Screen Producer
Small Screen Producer is dedicated to create and optimize your company's total online presence. As a leading innovator of digital media marketing since 2008, we have the experience to capitalize on your unique strengths to help your business succeed. Our goal is to help you Position, Pursue, Promote, and Protect your business. We offer a complete line of digital marketing solutions to get this done. They include website design, Google Ad services, Facebook and Instagram Ad services ,website lead capture tools and automation, social media marketing, reputation management, technical services, , graphic design, video production and monthly service plans. We take your online marketing and advertising off your to-do list, so you can focus on your core business.
Contact us today to learn more about boosting your company's revenue through our four pillars of success that will Position, Pursue, Promote, and Protect your business.