Legit Business Google Reviews Go "Missing" Amidst Fake Review Blast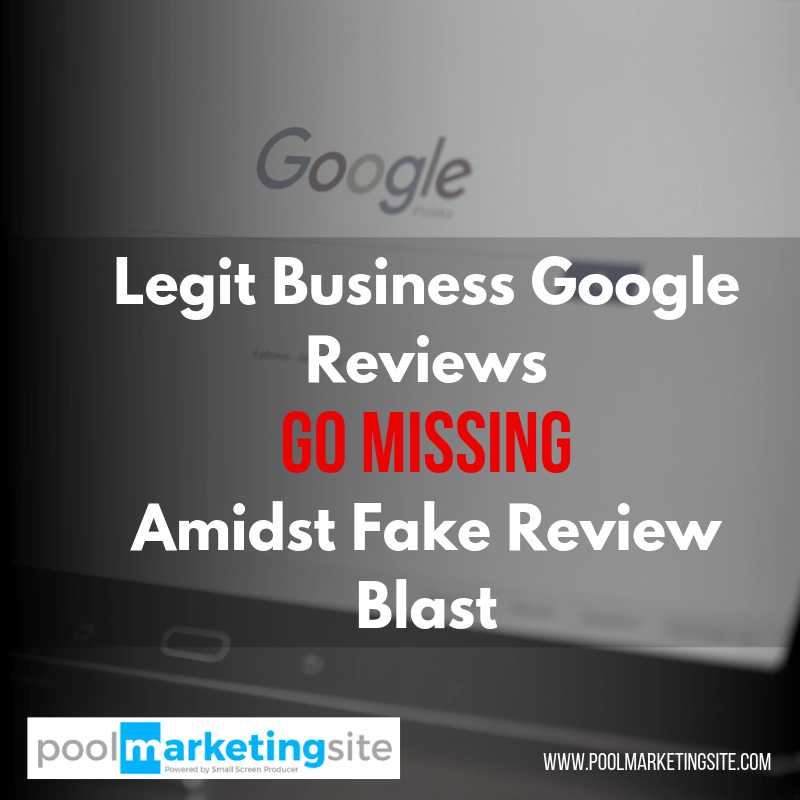 Did you notice one or more of your Google reviews go missing over the past couple of months?
If so, you're not alone.
Google recently confirmed that yes, they knew that reviews were disappearing for several businesses. Unfortunately for many, those good (and bad) reviews won't be returning any time soon.
Why Good Legitimate Google Reviews Were Removed
Apparently, legitimate reviews were removed in an effort to remove fake reviews. Believed to be false testaments on the surface, Google removed these reviews and may very well not be able to restore them for businesses.
Alternative Ways to Build Up Your Online Reputation
Google reviews have become a trusted resource for online consumers to choose who they want to do business with. This is why having a well written and accurate Google My Business listing and Maps location is critical in today's world.
But Google reviews aren't the be all end all when it comes to your company's reputation. You can take that power away from Google and place it in the hands of your own pool and spa business in many different ways, including:
1. Client Testimonials
Having a testimonials page on your website is a very basic and easy way to incorporate word-of-mouth marketing. What works even better, however, are video testimonials where potential clients can see the faces, hear the voices and see the pool projects of those you have worked with in the past.
2. Social Media
Social media presents so many lucrative (and often free!) opportunities for you to build up your brand reputation without the need for Google reviews. Facebook, Instagram and other platforms give you the chance to use your own voice, share your own content and to organically increase your company's exposure online.
3. Offline Reputation
The online world may seem to be dominating these days. But pool and spa companies still rely heavily on offline word-of-mouth testimonials, referrals and client loyalty.
How can you support your offline reputation? Pool Marketing Site offers easy post card retargeting campaigns that allow you to reach your offline clientele. Other ways to ensure that you secure the best reputation possible offline is outstanding customer experiences, a commitment to quality and have a positive influence in your community.
For more tips and advice on how to protect your pool company's reputation, we welcome you to give Pool Marketing Site a call at (281) 569-4370!
About Small Screen Producer
Small Screen Producer is dedicated to create and optimize your company's total online presence. As a leading innovator of digital media marketing since 2008, we have the experience to capitalize on your unique strengths to help your business succeed. Our goal is to help you Position, Pursue, Promote, and Protect your business. We offer a complete line of digital marketing solutions to get this done. They include website design, Google Ad services, Facebook and Instagram Ad services ,website lead capture tools and automation, social media marketing, reputation management, technical services, , graphic design, video production and monthly service plans. We take your online marketing and advertising off your to-do list, so you can focus on your core business.
Contact us today to learn more about boosting your company's revenue through our four pillars of success that will Position, Pursue, Promote, and Protect your business.