Social Media Posting Service: Keep Your Fans Engaged Year Round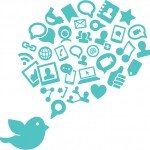 Now that summer is officially over, what is your plan to keep your potential customers engaged with your business? Do you have one, or do you just need a break? While we can certainly understand why you would feel pretty exhausted after a long summer, now is one of the most crucial times to cultivate leads.
If you checked out our "Headlines" post last week, you noticed some pretty awesome examples of how social media helped small businesses.  Facebook in particular is where your business needs to be.  An infographic by Mashable stated that the average U.S. Facebook user spends 7 hours and 46 minutes on Facebook each month! How much do you think they engage with the Yellow Pages or a newspaper ad? You need to be where your audience is.
Fully utilizing your Facebook page can take time and resources away from you.  It may be a "free" online communication tool, but it's certainly not free when it comes to your time. Plus, some of you may not be all that comfortable managing Facebook when you're not particularly in to Facebook yourselves.
That's why we've created our Social Media Posting Service.  This service will generate 20 days of Facebook posts for your business that are pool industry-related and customer-friendly. The posts are strategically designed to strike up a conversation among your Facebook fans in hopes to increase your "talking about this" rate and the potential for sharing and exposure to new leads.  Plus, it helps keep your company top of mind during off-season months when people aren't generally thinking about pools. When they are ready to revisit their backyard ideas, you will want to be first on their list.
Although this service will help you in the time it takes to come up with what to say for your business Facebook status, you will still need to be active on your page to field questions and comments from your fans.
Take the guess work out of Facebook and let us partner with your on your page management. We'll be happy to help!
About Small Screen Producer
Small Screen Producer is dedicated to create and optimize your company's total online presence. As a leading innovator of digital media marketing since 2008, we have the experience to capitalize on your unique strengths to help your business succeed. Our goal is to help you Position, Pursue, Promote, and Protect your business. We offer a complete line of digital marketing solutions to get this done. They include website design, Google Ad services, Facebook and Instagram Ad services ,website lead capture tools and automation, social media marketing, reputation management, technical services, , graphic design, video production and monthly service plans. We take your online marketing and advertising off your to-do list, so you can focus on your core business.
Contact us today to learn more about boosting your company's revenue through our four pillars of success that will Position, Pursue, Promote, and Protect your business.